I used to be so envious of people who could play an instrument. I remember years ago when my sister and I were still both living at the farm and she decided she wanted to learn to play guitar.
First of all, my sister Maxx is a genius and can accomplish anything she wants. (She decided not too long ago to study computer science at Simon Fraser University and is presently excelling in that, cause WHY WOULDN'T SHE) Second of all, the two other family members in our household played instruments. My Dad plays guitar and my Grandpa played guitar, banjo, and mandolin – my alarm for school in the morning was my Grandpa performing live bluegrass music in the dining room. Every single day.
---
But I digress. My sister decided she wanted to pick up a guitar and she excelled at that too. Me too, I thought. No matter how hard I tried, I couldn't do it. I just didn't get it. My fingers didn't work that way. Maybe I was too impatient. Regardless how bad I wanted it, playing the guitar just wasn't in the stars for me. I remember I started crying and fled the room.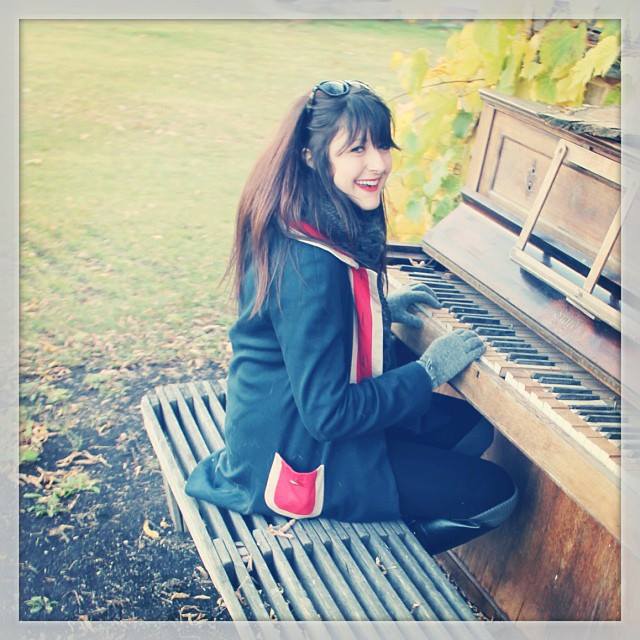 That upset me. I lived and breathed music. I was so pleased when I found an old home video of me as a toddler dancing to Janie's Got a Gun – those who understand my lifelong Aerosmith obsession will appreciate that. Most of the mugs and glassware in our house were adorned with Pink Floyd's The Wall logo (My Dad's obsession). We had live concert DVDs playing on the big screen in our living room on a continuous loop. My first concert at ten years old was SUPER close at a Tragically Hip concert at the Winnipeg Arena (I fell asleep but I can assure you that has no correlation with how I feel about the band – I love that band) Also, don't let the brunette fool you – I was Baby Spice in a Spice Girls cover band in grade 4 and we were HUGE.
My upbringing was saturated with music – why couldn't I play an instrument?! I can't even put into words how awful I was at playing the French Horn in school – god knows why I picked one of the hardest brass instruments. Still!
"Do the thing you're good at. Not many people are lucky enough to be so good at something."
― John Green, The Fault in Our Stars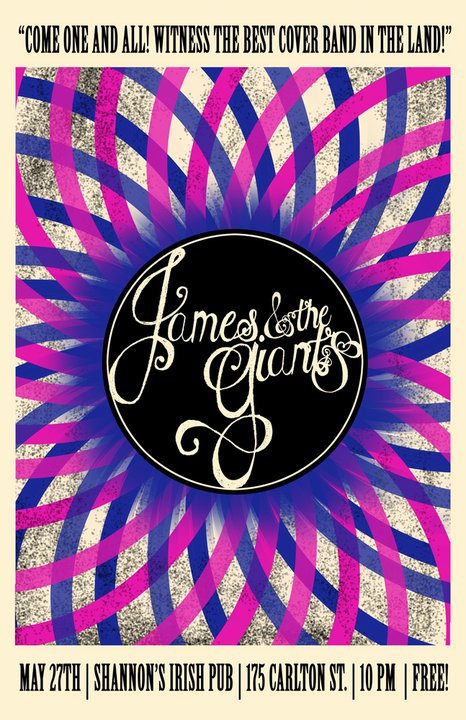 I used to draw a lot when I was a kid but my sister drew even better. I drew cartoony girls and faces and she sketched out mythical creatures and beautiful multifaceted imagery. My classmates thought I was good at it though.. so I garnered a reputation for it.
One day a friend of mine enlisted me to come up with a logo for their band and I did it on the computer. The band was called Auraik and the logo I came up with was just awful – some clipart style hands with gross block font. But that was the beginning – I discovered that I liked toying with this stuff. And they kept coming back and asking for more. Posters, tickets, more logos. I was so glad to be involved in the music (if even just aesthetically) that I kept agreeing, and eventually got better at it.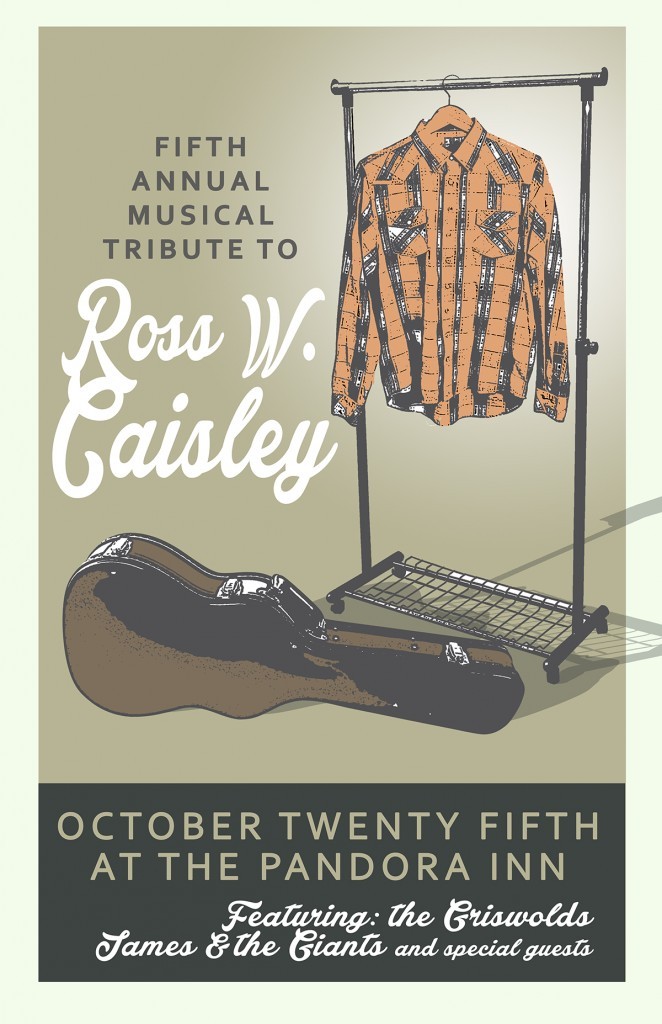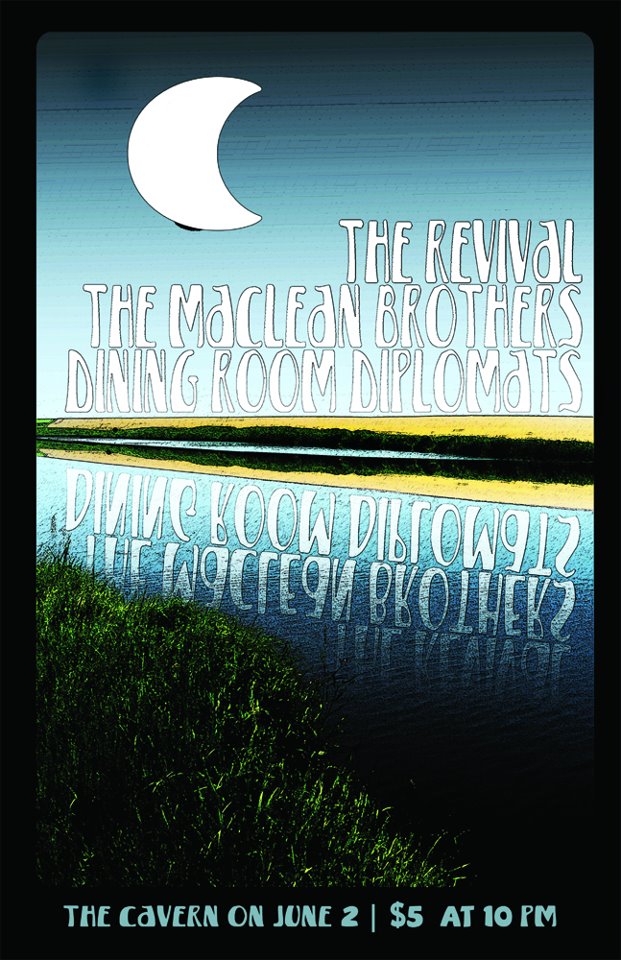 Now I adore it. Now when I design posters and logos and album art, it's a creative outlet. It's cathartic. I am by no means a professional but it's a blank page and I can do anything I want! .. usually. I also had the opportunity to design the majority of our ads at Manitoba Film & Music – lots of stuff for the Manitoba Association of Rights & Liberties – I really like doing it all. I was lucky enough to take some courses at Red River College for Graphic Communications as well.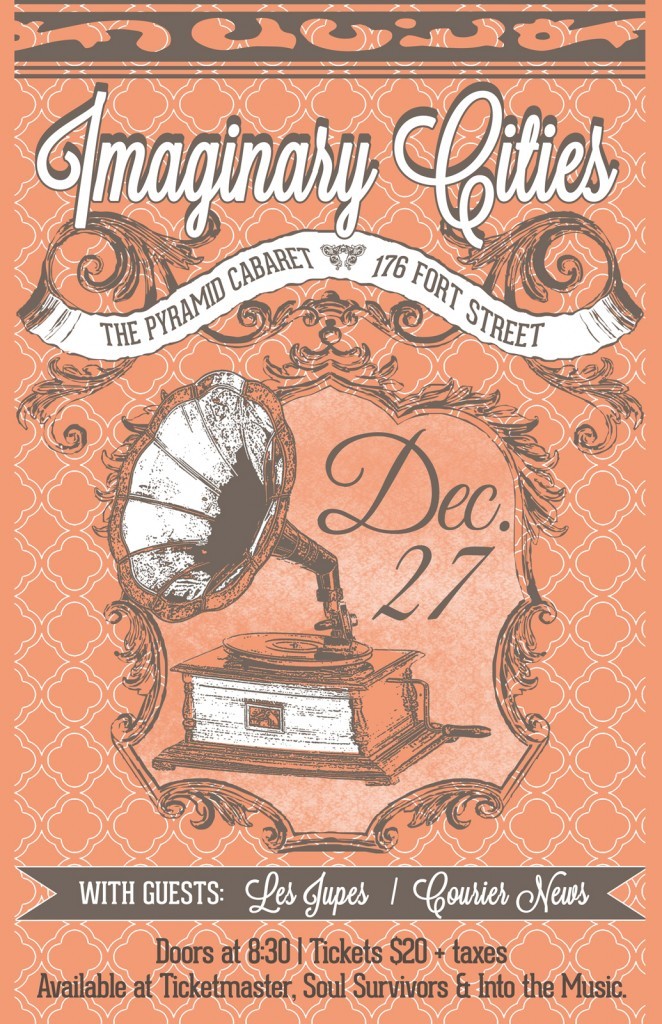 I couldn't start a band so I started griffindominique.com. And it's been working out – shameless promotion here … I can't wait to spread that love all around Toronto as well. It's something I can take with me wherever I go. I love helping musicians out and meeting new people and building relationships along the way. It took me a while to learn but this is so true:
No one is good at everything, but everyone is good at something.