Sometimes I like to sit and revel in the glory of my fortune. I feel rich a lot of the time, and I've felt this way for a long time. Not because of money, not because of possessions. That's certainly not the case.. Believe me.
I am wealthy in the area of friendship … companionship – and feel so privileged to say that over the years I have surrounded myself with some of the most unique people Winnipeg has to offer.
---
As I prepare to move to a new place in the country (not to mention a new place in my life) – I'm feeling overly introspective about my time in Winnipeg. Winnipeg… as a city. I spent Kindergarten to grade 8 being bused back and forth between the depths of rural Manitoba to the more municipal parts of rural Manitoba. Yellow buses and fields and tractors and more rolling fields. The same 20 or so classmates for nine years.
And one day I'll compose pages and pages about those nine youthful years because they encompass their own very fascinating stories. But not today – today I want to express my gratitude for the friends I've had since those days.
When I came to Winnipeg, I met my beautiful talented friends. Music runs in my blood, and it runs in the blood of my friends. They're mostly musicians. Or it's their passion. We share that connection. Because of them, I spent my developmental adult years in and out of Winnipeg bars, whether it was hauling gear for them or making sure I saw them perform the same songs over and over and over because I just absolutely loved when they hit those notes. I spent years in basements, watching them jam. I've seen the sun rise an infinite number of times and I've thrown back cheap beer and laughter and heart-to-hearts with the best of them – the best of them being, well, my friends.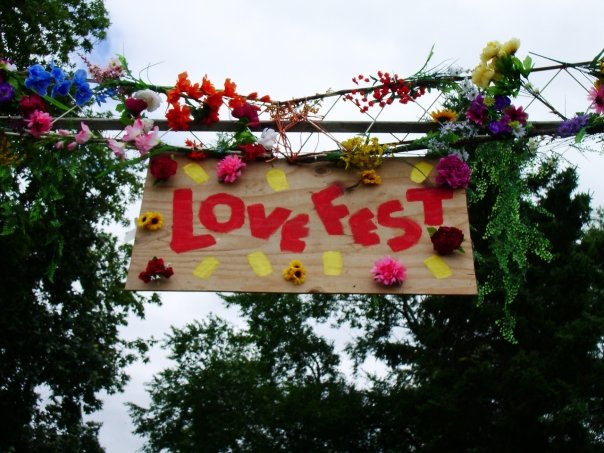 In 2007 to 2009 I had a vision (WE – MY FRIENDS – had a vision) to throw a music festival at my family's farmyard in rural Manitoba. Tons of people gathering together to share their love of music, being outside, just really really feeling the songs that Manitoba had to offer under the prairie clouds and stars. Most would call it a pipe dream. Not my friends. Of course we can. Wayne's World had some VERY wise words: "If you book them, they will come." And it started small. It started in 2007. But it was beautiful – we called it Love Fest. People were drawn to it. We had 120 people come watch music and sip whisky next to a car garage and draw in rural air and bonfire smoke and chant HEY JUUUUUUUUUDE well into the next morning.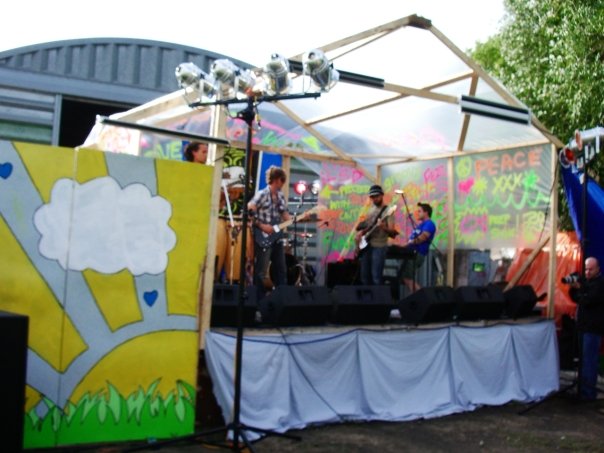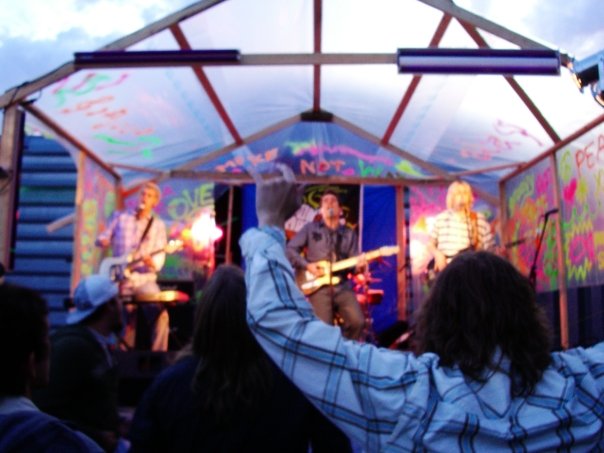 It was so lovely that we held it again in 2008. And in 2009. We called it Love Fest '09: the 69 Rewind and built a stage and had to reschedule because of rain but STILL. We were determined. And people came! And re-enacted classics from Woodstock! These memories are golden, and believe me, I have footage somewhere. And none of it would have existed without these musical 'degenerates' I call my friends. (We all call ourselves that so it's okay ..)
I can't forget to mention that we made it onto Wikipedia. (Thanks Jared)
They've traveled with me to music festivals from British Columbia to Montreal to Chicago to San Francisco. They've believed in me and have followed me through crazy adventures. You can't even make that stuff up. Every now and then, I miss the late summer walks, the sun-drenched daytime escapades, the exchange of conversation, the bridges, the perfume of tobacco, the borrowing of a jacket for warmth, the hike through the passageway of trees, the acoustic tracks, the facts only disclosed to me. But I will always hold these memories close to my heart. I am so so grateful. These memories have shaped me and the career path that I've chosen.
An excerpt from an old journal entry from 2008:

"Sometimes it seems as if there are far more reasons to write if I scan my memory back a few heat waves passed, to one of those aged Julys when the air was damp and drugged, when your breath didn't smell good if it didn't smell like stiff Crown Royal. I can easily remember once when we parked ourselves under the railway bridge waiting eagerly for the trains to pass. They would approach and for an instant they'd hang there suspended while we fantasized about the steel between our fingers, how challenging it would be to grip that train if we really jumped on, the dream of being a group of fearless nomads, rocketing away and piercing the ink blotted night. Ultimately, reality would set in when that big vaporous moon would come out and our sweat would turn cold. We'd huddle together amongst the filthy wild flowers and I just wanted to cry because I loved that moment so much.

We were looking up at the moon but if I were the moon, I'd be gazing down at us thinking:
What an ethereal sight to see! A crowd of friends blanketed by a perfectly poetic twilight, unfolding dreams and escaping the mundane.
It's rare, but with just the right amount of cigarette smoke, cologne, mud and whisky, the aroma illustrates that night exactly.."
I'm thankful for the beauty that is .. my friends – what I'm trying to say is .. I'm so grateful I'm just moving a province over.
I love you guys so damn much.