Featured song: "Jump" by Van Halen
I wasn't raised in a sports filled home. Actually, I was raised in a home with a very noticeable lack of sports. Of any kind. The closest thing to athletic competition was me trying to pull a toy out of the jaws of a farm dog (and losing on a regular basis).
---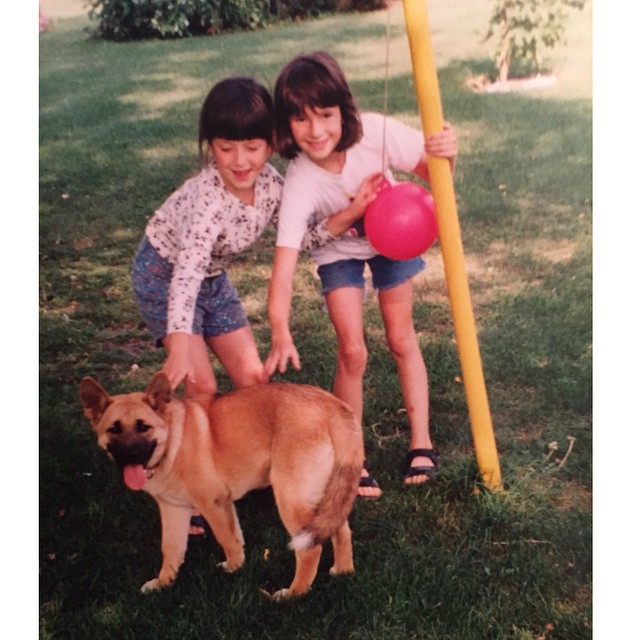 As mentioned in previous posts, I grew up in a small tightknit family with a single Dad and an older sister. My Dad was into music, my sister was (into dragons for a long time) into music too. We were into the novelty of some sporting events – like going to Goldeyes baseball games for the peanuts and the "hilarious" between-inning sound effects, and I also have a very vague memory of shooting a basketball from my Dad's shoulders at a Winnipeg Cyclone game. Seems far-fetched. Did I make that up? The memory is so vague that maybe I did. I'll have to check with him …
But I've always been into the camaraderie and unity of sport. I was only in about grade 2 or 3 when the Jets officially left Winnipeg but I for sure was in the front of the elementary crowd marching around our school playground with signs that read SAVE OUR JETS! in Mr. Sketch marker. That's right. A watermelon scented protest. I remember my crew of girlfriends standing at the sidelines wondering what I was doing. But I was confident in the march! Parading, chanting, yelling in unison – but the outcry went to waste – and our city lost our precious Jets.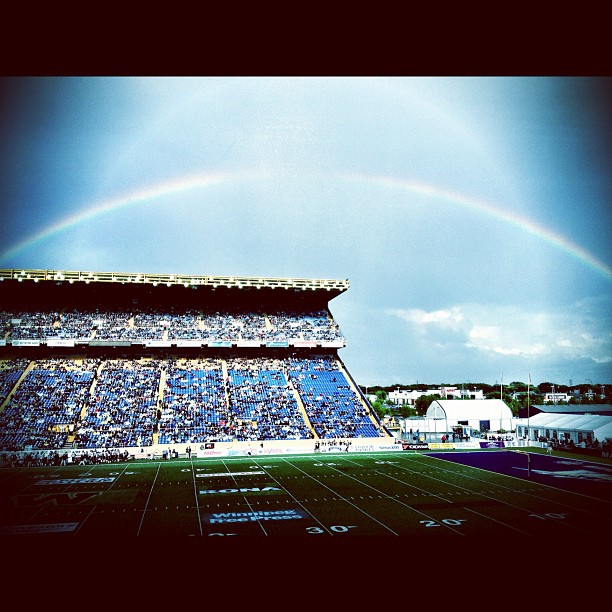 Winnipeg was left with a couple sports teams, and one of them was the Winnipeg Blue Bombers. CFL football. My two previous exes were very much into this team. And because I loved them, I tried to really love the Bombers. And I do love them – for the energy they bring (oh, not to mention my deep affection for the Rum Hut). I've been to so many games, and they're fun – but honestly, I still don't REALLY understand the game …
In May 2011, the angels rejoiced as the Jets took their rightful place in the city of Winnipeg. It's as if a missing limb was restored to a metropolis that only needed that team to stand on its own two feet again AND BE STRONG AND STURDY. Business owners were smiling. Our shiny new arena was smiling. Citizens were smiling. The Peg was smiling.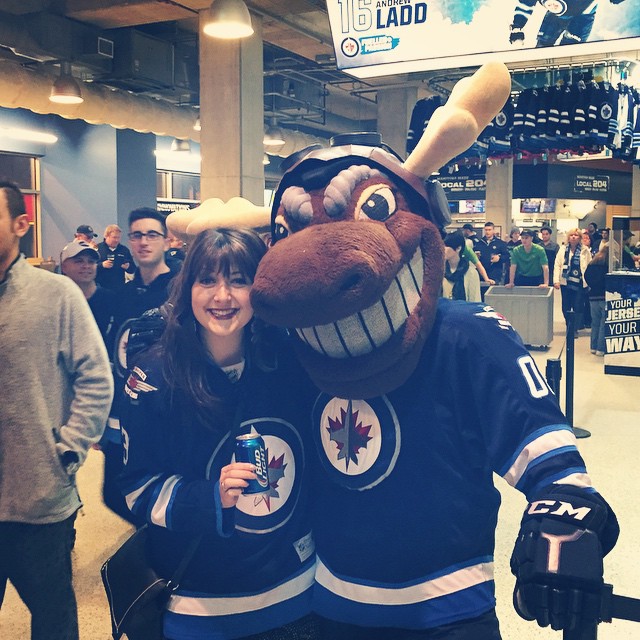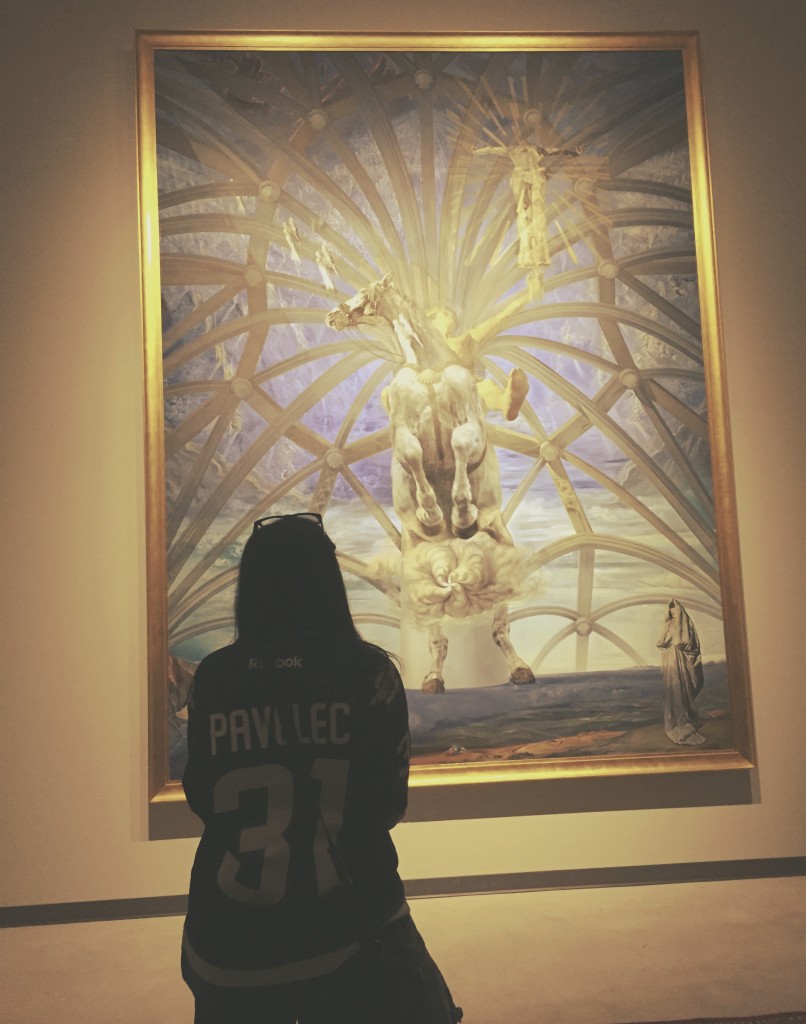 Now, I was never a hockey fan before – but something about that solidarity and the livelihood that it brought to my hometown was enough to make me fall head over heels for the game and for the team. (Not to mention our Czech netminder got my attention) NOW I KNOW ALL THE HOCKEY THINGS – okay, most of 'em. My ex gifted me with an authentic #31 Ondrej Pavelec jersey and it's one of my most favourite possessions. The electricity during the live games at the MTS centre can leave you feeling high for days. I don't care how stereotypical it may seem – DAMN, it feels Canadian. It feels amazing. It's a ride.
I left a little piece of my heart with the Jets when I came to Toronto, but not really. I watch them every chance I get (including hitting up Motel – a bar in Parkdale that screens aaaalll the games) and every ounce of my being (and my screaming) is sending positive vibrations to push them to the playoffs. My prairie home is so important to me no matter where I go – and they are a gigantic part of that and all that Winnipeg represents. Passion, overcoming feats, pride. Supporting and defending the little guy to the bitter end.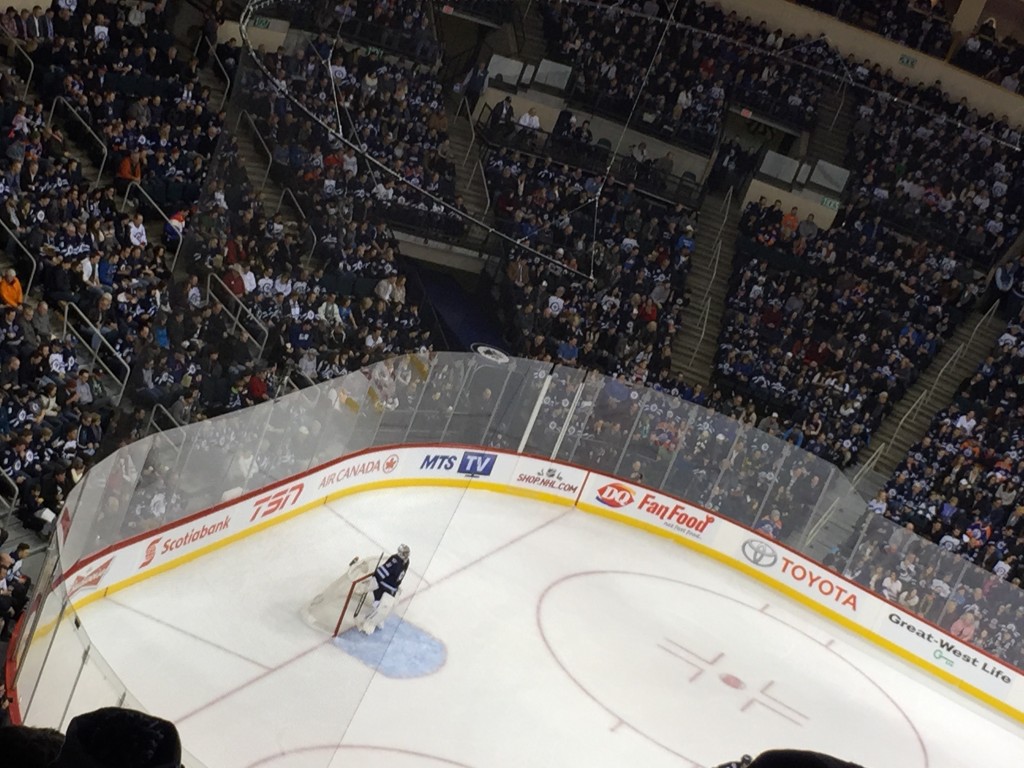 I can't watch the game tonight but to Pav, Perreault, Frolik, Ladd, Little, Wheeler, Schiefele and all the boys defending the Golden Boy tonight and to the end, wherever it ends – THANK YOU. You've already done more for me than you even know.
PS – I wouldn't even be mad if one of you gave Pav my number.
#GOJETSGO