It's March, readers! Do you know what this means? The celebrated groundhog has predicted us an early spring, the end of the winter season is approaching (at least here in Toronto) and there is MORE sunshine!
… Although that's not really what the beginning of March typically embodies for me.
March means music festival line-up announcements are being pummelled at us via social media – left, right and center – to help us all map out our summers. I think I can safely say that I'm a self-declared music (festival) enthusiast. And even though I may have moths escaping from my wallet, I will forever have butterflies fluttering around my stomach during line-up announcement season.
---
To top off an already extensive list that includes Bonnaroo in Tennessee, Osheaga in Montreal, Shaky Knees in Georgia, etc etc etc, the line-up for the much beloved Winnipeg Folk Festival is being announced March 10th. Because this is the one that started it all off for me, I feel inspired to make a case for music festivals. Because I understand that there are a lot of haters out there, with plenty of justifiable reasons..
I have to say, if you're going to blame anyone for my infatuation with the music festival 'format', you can blame Wayne. My love for festivals actually dates back to 1997, when my Dad decided to throw a small rock festival on our property in Cooks Creek, Manitoba. Because of this I caught the bug and subsequently had him drag myself and a friend to EdgeFest '99 (Featuring Big Wreck, Silverchair, Len, Wide Mouth Mason) and Summersault 2000 (The Smashing Pumpkins, Our Lady Peace, Foo Fighters, I Mother Earth). Kudos to him though. Can you imagine bringing your ten year old and her ten year old friend to a humid, loud, beer drenched event? Multiple times?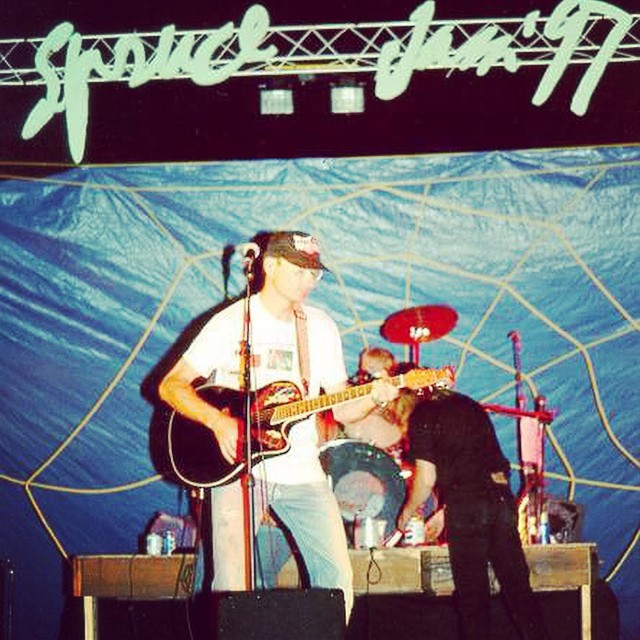 My earliest memories of the Winnipeg Folk Festival are gorgeously fuzzy and sprinkled delicately with non-traditional melodies and dreamlike sun showers. It was like nothing I had ever seen before: thousands of music lovers of all ages from all walks of life gathering together to lay in the grass and indulge in wondrous sounds and dance brazenly until the sun set behind mainstage. I remember attending the Festival (about a five minute drive from my house in Oakbank) for a few years before I was finally old enough to spend the night in the campground.
Winnipeg Folk Festival, 2012-2013:
That's when I became truly immersed in the enchantment of music and the camaraderie … and completely bewildered by it. For five days in July in rural Manitoba, year after year, a tight-knit assembly of friends would camp together in a provincial park, sharing bottomless laughter, transcendental stories and live music. People you wouldn't see for an entire year in the real world (AKA Monday-Friday, 9-5 in Winnipeg) would come together to swap conversation and djembe beats under the prairie stars.
Cars lining up for hours waiting for the perfect camping spot. Boxed red wine in the early morn. Elvis Costello. Hearts greeting hearts with Happy Folk Fest! Taj Mahal. Pirate ships, Prohibition-era saloons, castles. Feet blistered from dancing. Levon Helm. Skin searing from the sun. Joy.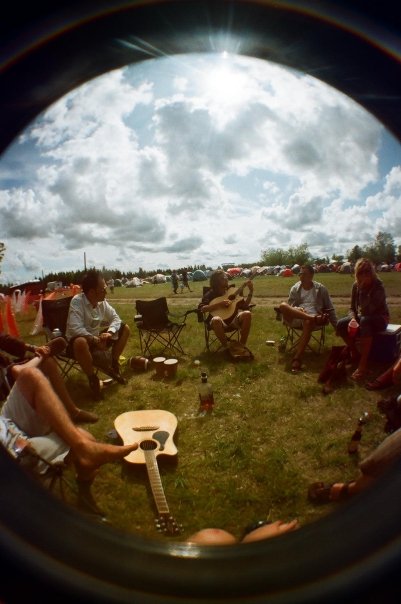 And maybe that level of soul-searching and pure bliss and oversaturation of music isn't for everyone, but I knew it was for me. And I wanted more of it. Luckily, so did my friends.
So we explored. And thank God we did, because we traveled the hell out of this country (also the US) searching for the equivalent of that musical thrill. It quickly became more than just 'going to a Music Festival'. It was so much bigger than that. It was the seemingly endless road trips to get there. Stopping in tiny towns at tiny truck stop diners. It was exploring the various set-ups and designs of the events. It was the exploration of new music and new parts of the country.
In 2008, we attended Pemberton Music Festival in Pemberton, British Columbia. It was the Festival's inaugural year and was headlined by Coldplay, Tom Petty and the Heartbreakers, Jay-Z, Nine Inch Nails, Tragically Hip, and the Flaming Lips. The site was a disaster – it was marred by massive traffic jams getting in and out of the festival, festival goers wore scarves on their faces to protect themselves from dust, and thousands of volunteers quit the first day. A gas station in the nearby town ran out of gas and the liquor store was robbed. The festival didn't happen again until 2014. But my God was it an experience.
Pemberton, British Columbia, 2008: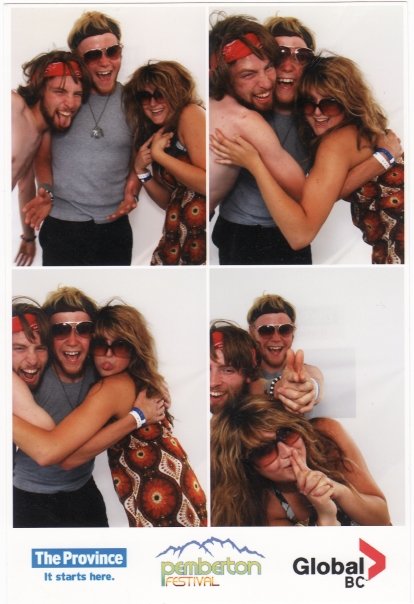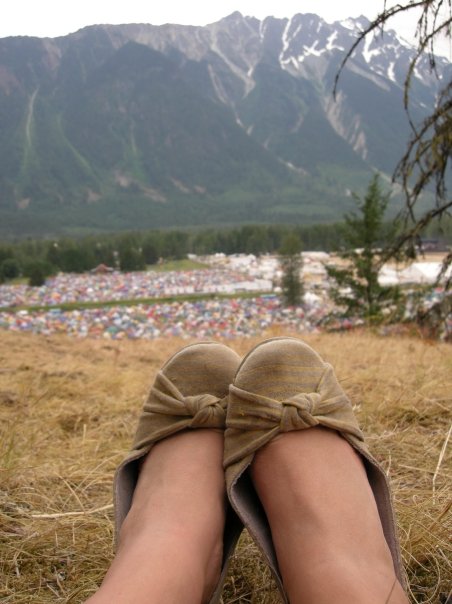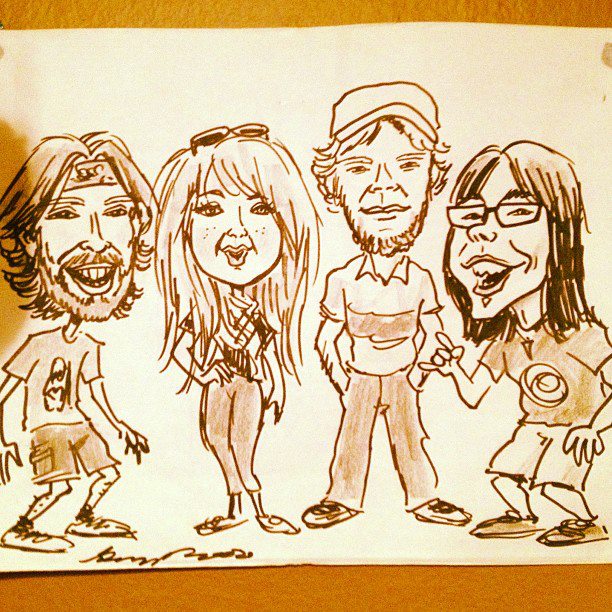 We were ambitious. Later that summer we drove down to San Francisco to check out the Outside Lands Festival in Golden Gate Park featuring Radiohead, Regina Spektor, Wilco and a lesser known band called The Black Keys. Not to mention, we explored the city, drove through a 2400 year old tree, and camped in the redwood forest. Minor details.
Outside Lands, San Francisco, 2008: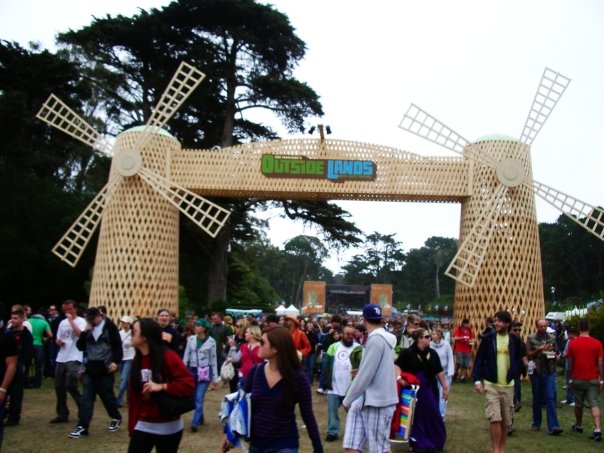 I'd say we liked Festivals enough, so in 2009, we put one on ourselves at my farm – complete with camping, music, dancing … Unfortunately, it wasn't a huge success but some of the best festivals – see Pemberton – (and memories) aren't. Who is to say it can never happen again? After all, Rome wasn't built in a day …
Love Fest, 2009: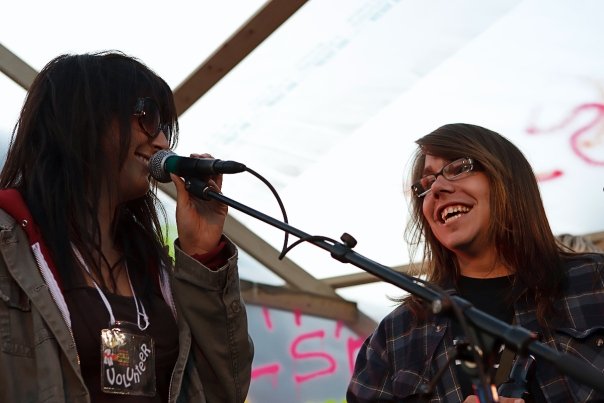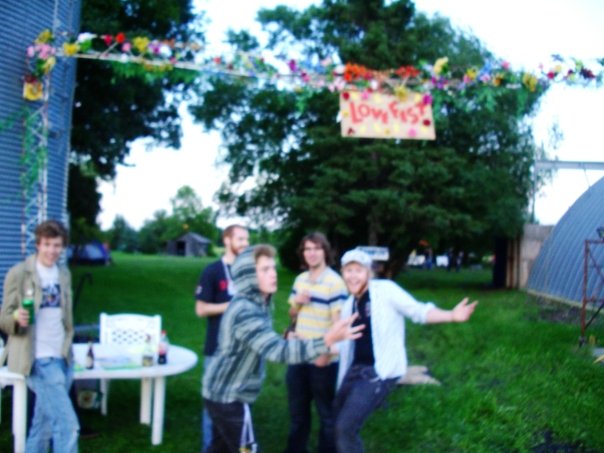 And with 2009 also came Lollapalooza, which brought with it a nice jaunt to Chicago, my first couch-surfing experience and Jesus Christ I saw Lou Reed.
After a bit of a Festival dry spell (Winnipeg Folk Fest was obviously still a go-to each year), 2012, 2013 and 2015 was Osheaga in Montreal. The best way for me to think of Osheaga is that it has kept my friends and I together even though I know we are growing older and outward. So yes, it is a hot, sticky, ten-dollar-a-beer music festival and everyone wears the same lace top and flower crown and sometimes you can't find a great place to stand and sometimes the bathroom lines are too long and sometimes it takes 45 minutes to get from stage to stage, but last year I moved to Toronto and was able to reunite with my Winnipeg / Montreal friends for a slice of music and laughter (and the Avett Brothers) and I wouldn't trade that for the world.
Osheaga throughout the years: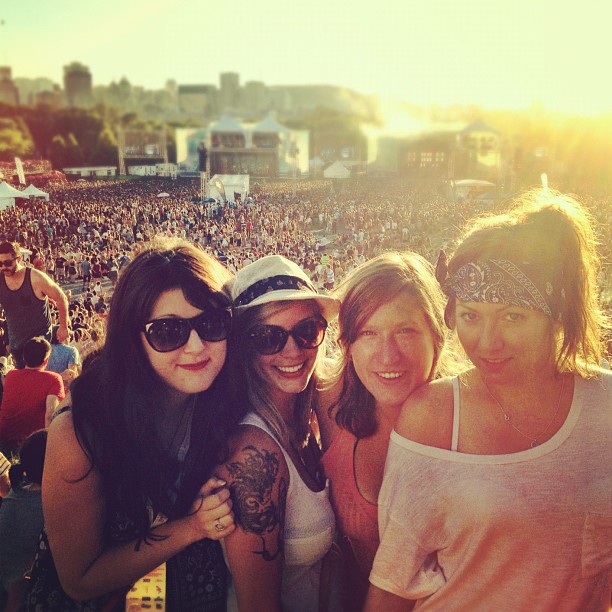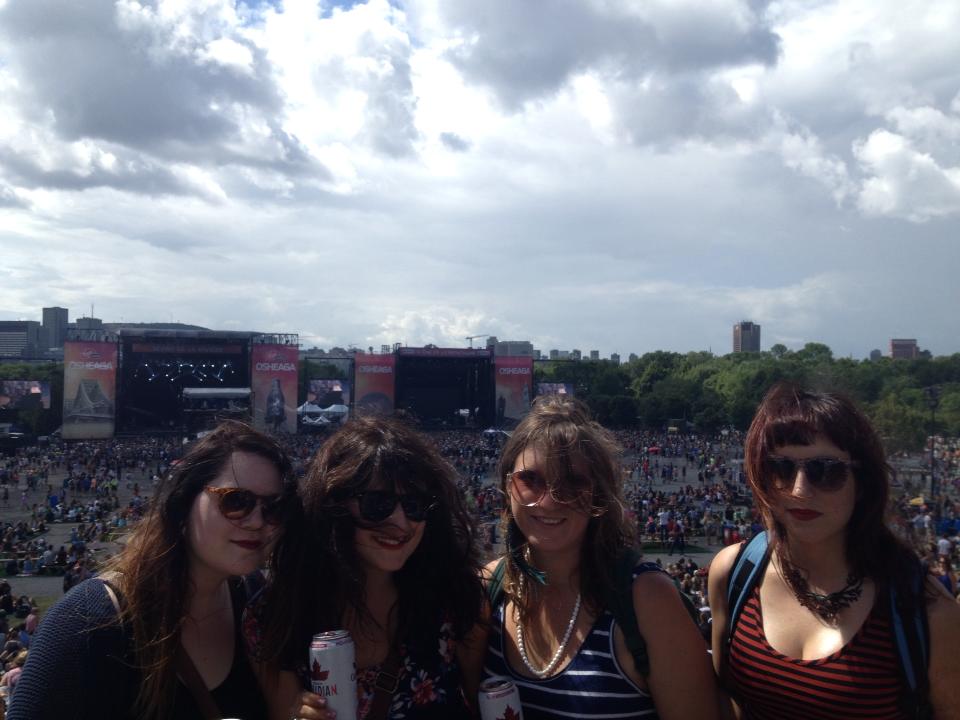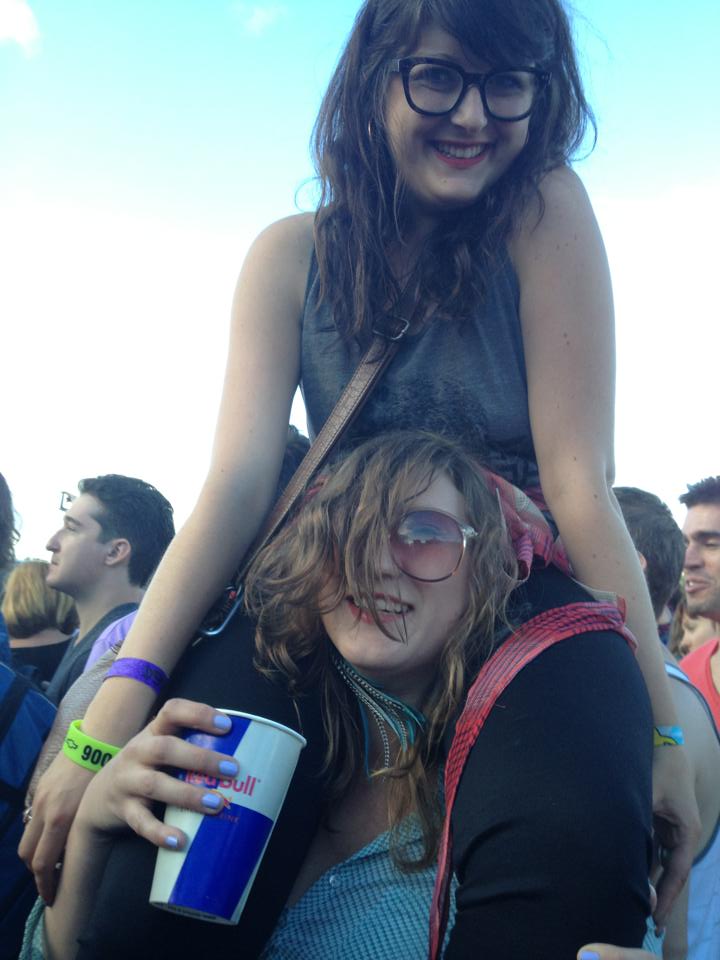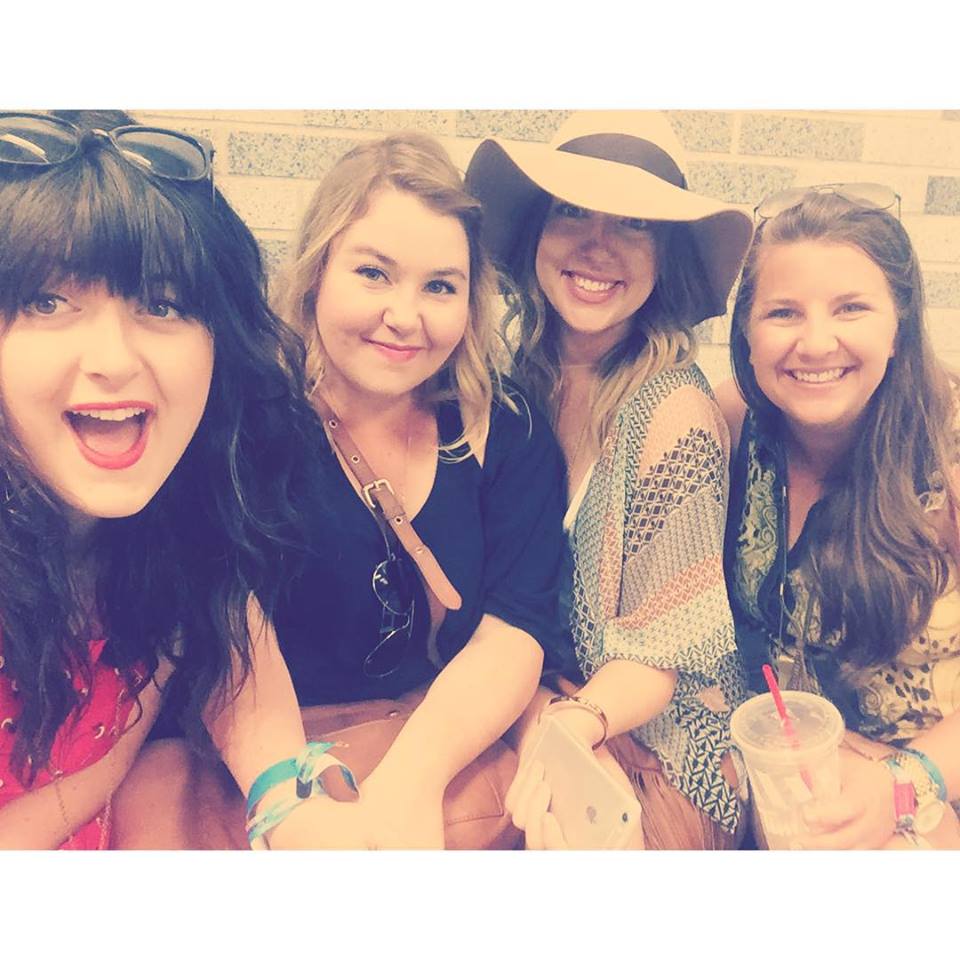 I have an addiction. I admit it. And who knows if it will ever go away? Am I too old? … Who cares? Last year, in Toronto alone, I checked out the CBC Music Festival with my friend Kelci, Field Trip Music & Arts Festival and the Toronto Urban Roots Festival, which two of my BEST gal pals flew in for. I store those memories safely in my heart because not only are they sentimental and romantic and very important to me emotionally, they are completely drenched in music, which I live for. They are drenched in scents and sounds and flavours. They are drenched in friendship and adventure.
Field Trip, 2013: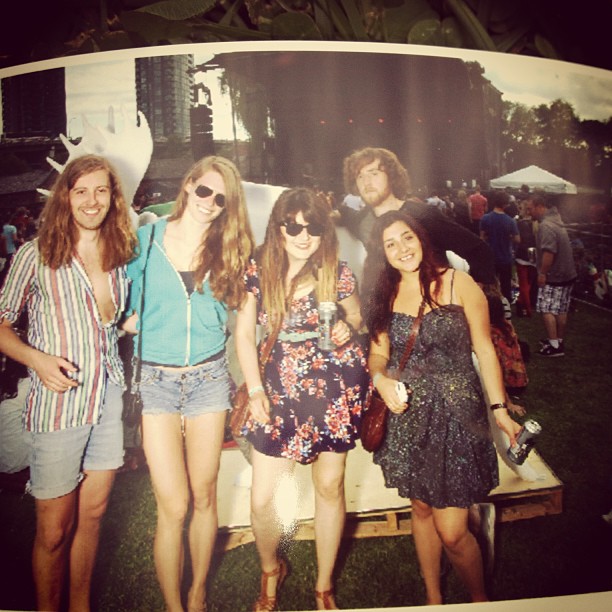 Field Trip, 2015:
Life is one big experience and Music Festivals are bite-size experiences on hyperactive overdrive. 2016 might have fewer festivals in store for me, but the soft spot is there and always will be.
If you're not into it, to each their own – and if you are –
Happy Festing, pals! <3