Okay, so this is the delayed blog post after the much delayed blog post. And I shouldn't be making excuses for myself and my lateness because it was my decision in the first place to create a place online where I could present my thoughts, ideas, ramblings, musings.
I digress. In the midst of this past month's chaos (officially resigning from my job at Manitoba Film & Music, finding someone to sublet my apartment, my 26th birthday, holiday parties, selling my things, moving out of my place, moving into another place, and visiting Edmonton for Christmas & New Year's) I am finding some time to write this blog post from my half sister's house in Alberta on December 31, 2014.
---
And I am excited. 2014 was for sure better than 2013, and I'm grateful for that. 2014 was the year of the milestone. The year of the beginnings of immense change. I took a step out of my own skin on multiple occasions – the skin that sometimes has footprints from being walked on. I took a step out, and a step up – and eliminated some very toxic people from my life. Something I never thought I would be able to do.
2014 was the year I finally decided to put an end to talking and talking and talking about my dreams. I decided to finally listen to people who were telling me that I'm an intelligent girl and what I want is surely within my reach. I withdrew from my comfort zone in my comfy city at my comfy job and have made the decision to enter the risky zone, in the big unfamiliar city at the different job.
I met some amazing, irreplaceable people in 2014 and also strengthened existing relationships into bonds I now couldn't imagine myself without. I find comfort in knowing there are people I can call in an instant for wisdom or to ramble about nothing and the distance to Toronto will feel imperceptible.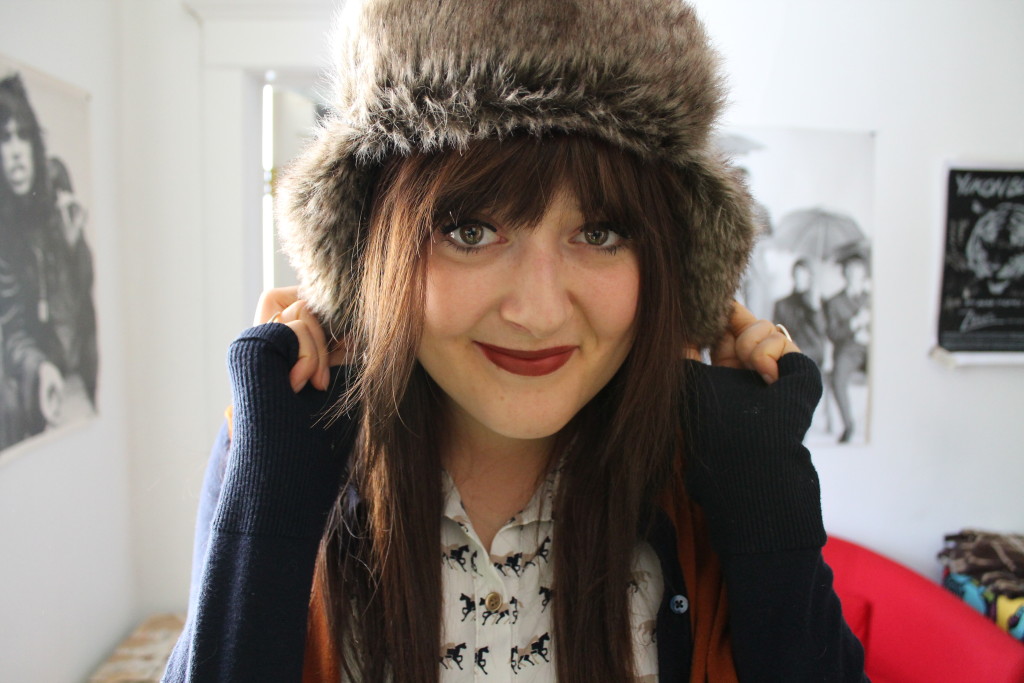 2014 was a year for me to reinforce my connection with my true love – music. Live music especially. I think I saw more shows than I've ever seen within a 365 day span – including some true legends like the complete lineup of Fleetwood Mac – and Art Garfunkel. And Tom Petty. And the Keys. And Neil Young. I worked on the Junos. And BreakOut West. I didn't say no to anything. I have been reminded that music is my lifeblood and will not. Let. Me. Down.
Resolutions aren't necessary. I won't discriminate. I've done them before – but they aren't necessary. I actually stumbled upon a list from NYE 2012 and found that I'd successfully completed most of my objectives and that felt great. But what about the ones I didn't ? It just plain sucks to feel that sense of failure and inadequacy. But what about, instead of resolutions, what about a vision? A rough sketch of how you want the next year to go? If it goes that way, excellent, and if it kinda goes that way, excellent, if it doesn't – it was a rough outline anyway. Therefore, I present you, my letter to myself.
Dear Griffin,
I hope that 2015 is the year that your puzzle pieces fit a little neater in their places.
I hope you are in constant admiration of Toronto's buzz, lights, scene, vibrations, noises.
I hope you create an artistic and imaginative space, where you can really read again. Where you can blog (regularly, har har) and exercise your mind, pay attention to your ideas. Spill your guts. Design, design, design.
I hope you sharpen your cooking skills. I hope you have someone to cook for so you don't have to take (so many) #griffinthehousewife photos just to prove that you made something delicious.

I hope you experience more music than in 2014.
I hope you learn a new skill. I hope you never stop learning. I hope you are immersed in knowledge at your new job. I hope you start a project this year.
I hope you go on countless adventures.
I hope you forget who has devastated your heart. I hope you're far enough away from them. I hope you open your heart and I hope you let someone in.
I hope you visit Berlin and I hope you try doing yoga regularly. I hope you become comfortable in your skin.
I hope you maintain your friendships and are constantly reminded that love is all around. I hope you remind others, too.
I wish you all the best.
Griffin circa December 31, 2014
I WISH YOU ALL, ALL THE BEST. Even though tomorrow is just another day, use it as a springboard to launch yourself into bigger brighter things.
Until next year ..