The world is a terrifying place. Damnit. Sometimes it takes a deplorable event, a rush of blood to the head to remember that our routinely existences aren't much of a reality at all. There is much, much more to the world than meets the eye – and although we live in a world of wi-fi and cell phones where all news stories are immediate and zoom into your brain at 140 characters – we often go about our everyday lives thinking that it's all puppies and lollipops and rainbows.
Well guess what – it's not. And I'm sorry. It's a sad reality. It's a grown-up reality. When we were little, things were puppies and lollipops and rainbows. And Barbie dolls. And Sega Saturn. And sandboxes. Life was sugar coated and because our minds were young and innocent and only just developing – that was perfectly fine.

---
But as we grow up, we learn. We learn that the world is a vast and surprising place where nearly anything can happen. We learn that appalling things do happen but not necessarily why they happen. And that's even scarier, and more heartbreaking. These horrifying occurrences in Ottawa and in Winnipeg shouldn't be ignored. Lives have been permanently shaken.
So what can we do to feel real again? When the emptiness and disbelief strip you of comfort?
I think that you should do anything that makes you feel whole for a moment – whatever you can think of – big or small – without making yourself oblivious to the issues. Remember those seemingly little things that comforted you as a child? Find those things in your adult life. Reinvent comfort.
Nowadays for me, comfort is disguised as a good cuddle. An adorable text message from a friend. Comfort is disguised as blasting Aerosmith in my living room. It's being on my porch, sipping rooibos and reading magazines on my iPad. Comfort is incense burning and a marathon of Gilmore Girls on Netflix. It's a temporary sense of bliss in a crazy world.
Comfort is comfort food. And tonight, it's (healthy) banana chocolate chip muffins. It's a little nicer to not feel guilty about eating a bunch of muffins when you're trying to achieve comfort. BUT HEY, I'm in for anything.. Mac & cheese, pizza, soup, whatever warms your soul.
For everyone whose heart is hurting tonight, I can't offer you total relief – but I can offer you this:
(Healthy) Banana Chocolate Chip Muffins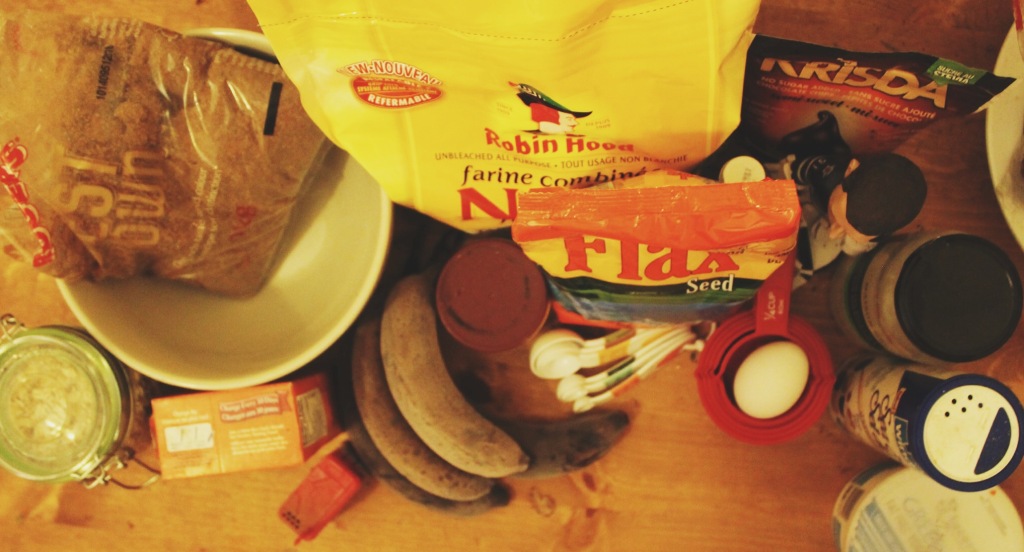 You need:
2 cups whole wheat flour – I used Robin Hood Nutri-Flour Blend in 'Tastes Like White'
1 tsp baking soda
1 tsp baking powder
A couple shakes of pumpkin spice (to taste)
1 tbsp ground flax seed
¼ tsp salt
½ cup brown sugar, packed tightly
1 egg
½ cup 0% Greek yogurt
1 tsp vanilla extract
3 very ripe bananas, mashed
¼ cup liquid coconut oil
Oats to sprinkle on top
Chocolate chips (I used some I found that are sweetened with Stevia) (USE AS MANY AS YOU WANT!)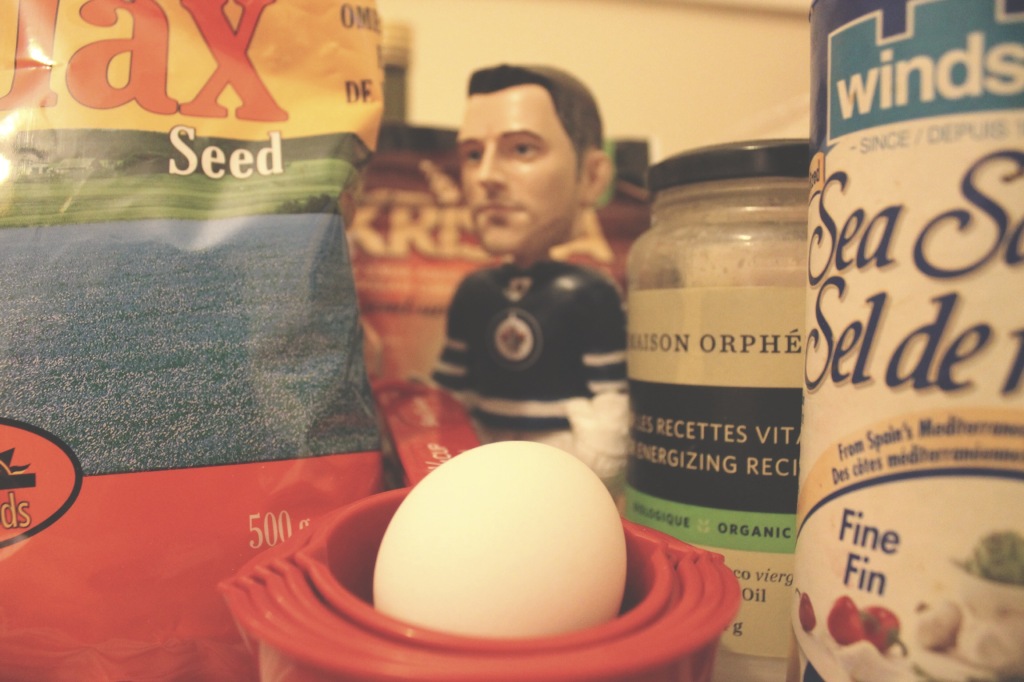 Step 1:
Preheat oven to 350 degrees and either spray a muffin pan with cooking oil or use liners. I went with the liners.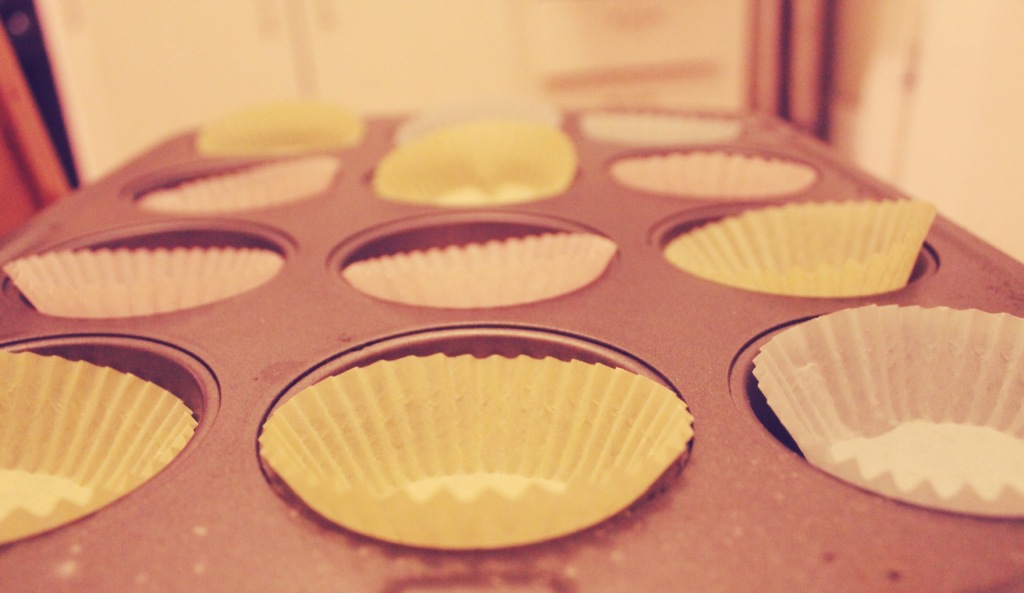 Step 2:
In a large mixing bowl, mix flour, baking soda, baking powder, pumpkin spice, flax, salt.
My Baba used to tell us to put flour on our noses when we were baking to prove we were real cooks or something. I'm not sure why. But we always did it.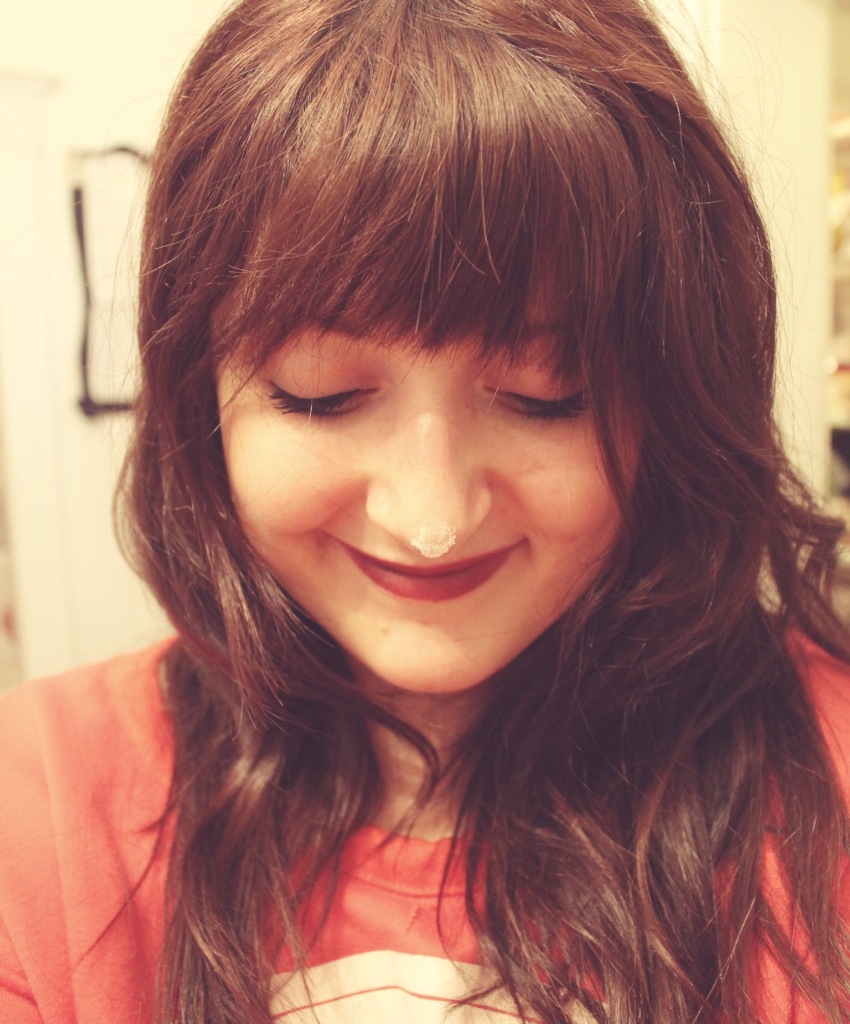 Comfort.

Step 3:
In a smaller bowl, mix brown sugar, egg, yogurt, vanilla, bananas and oil until fairly smooth. Stir into flour mix until there are no bumps and fold in chocolate chips.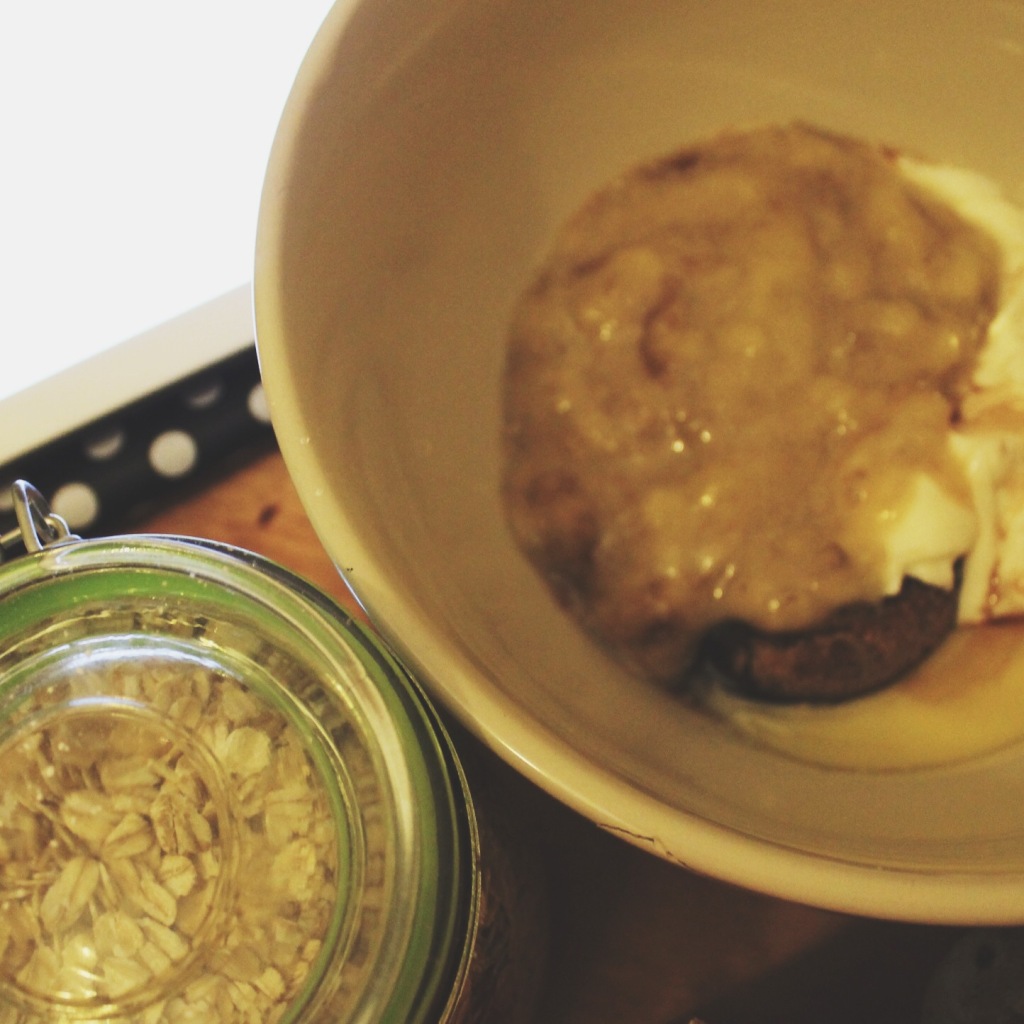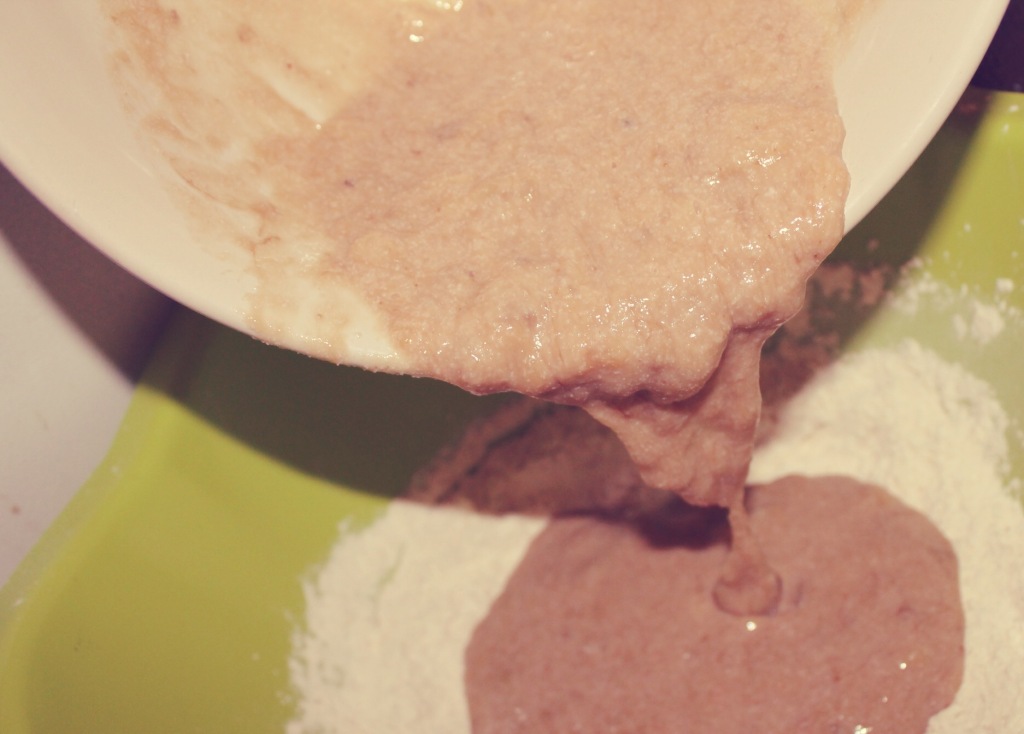 Step 4:
Pour batter into each muffin liner about ¾ full. Sprinkle with oats and bake for 20-22 minutes. Remove from oven and test with toothpick. If nothing remains on toothpick – wait to cool and chow down!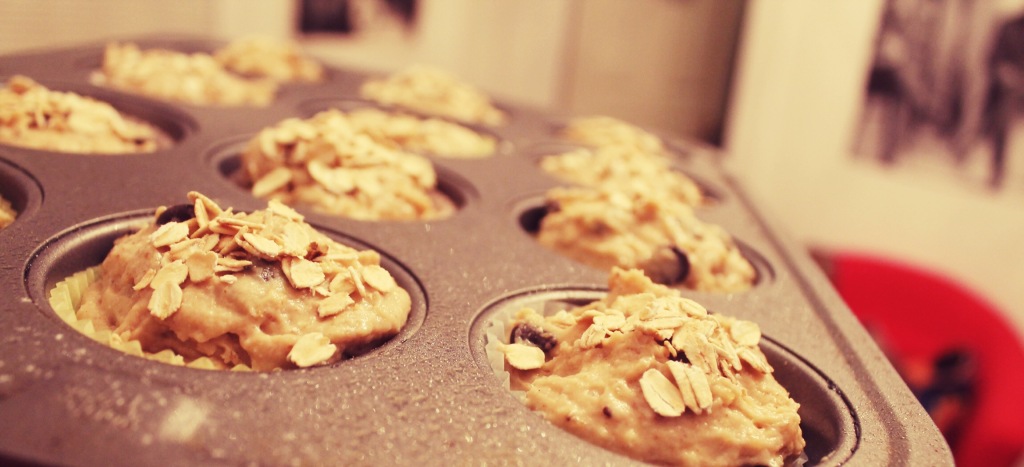 I spread some peanut-hazelnut butter on it for extra comfort.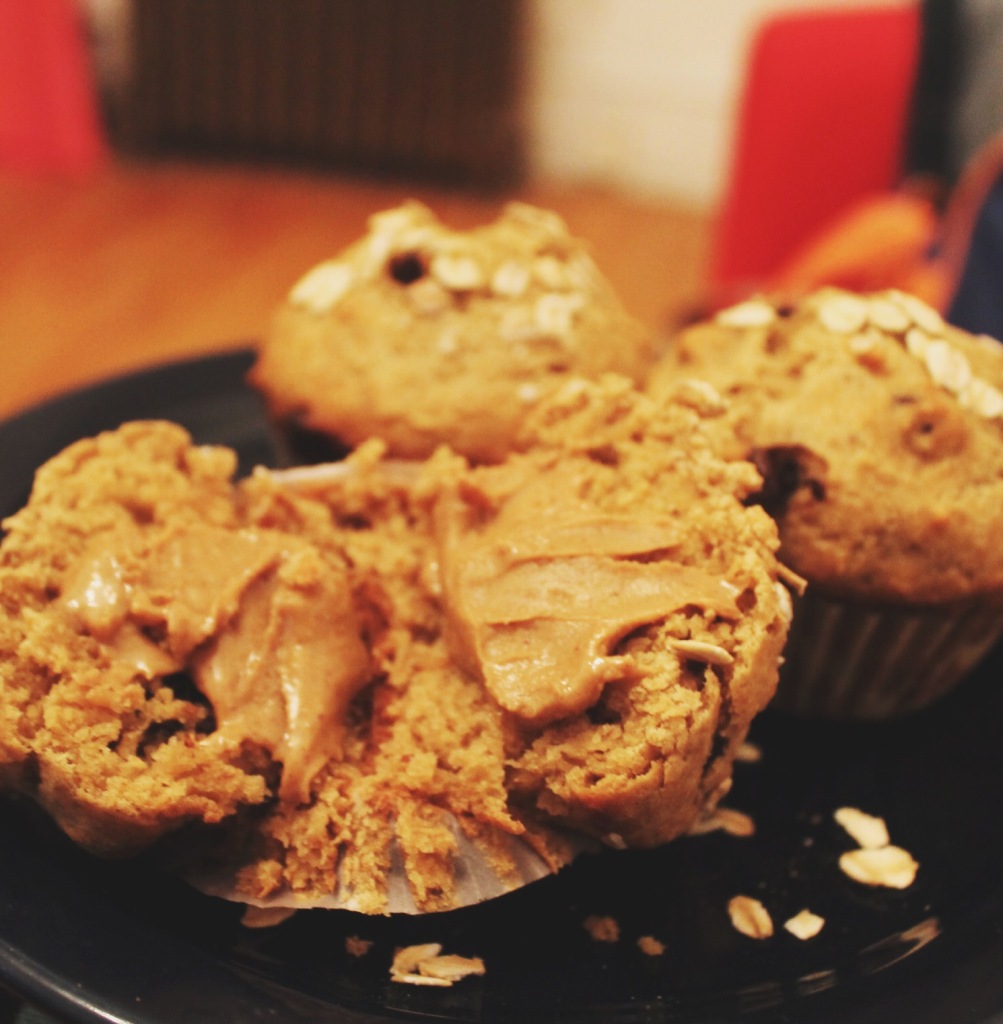 On days like this, it's nice to find your comfort – however and wherever it may be. Stay cozy and safe, my friends. Much love.