Featured song: "Through & Through & Through" – Joel Plaskett
My second post in and I'm already prepared to confess to my readers. Get ready.
Confession #1: I used to hate cooking. Loathe. I've always adored the idea of it (Food Network is my FAVOURITE), but doing it myself? No way. Ask anyone I know in the last couple years and they'd probably tell you that it comes to me naturally. That I do it all the time. That at any opportunity to create something in the kitchen, I'm your gal.

---
Well, now .. they'd be right! I moved into my tiny Osborne Village apartment about 2 and a half years ago and since then, I've developed a passion for cooking, creating, manipulating vegetarian recipes. 2 and a half years ago, my long term boyfriend and I also split up – he cooked everything – so in other words, I was forced to cook out of necessity. Being an artist runs in my blood, so at that time I wasn't prepared to live on Kraft Dinner and Pizza Pops. (Pizza Pops seem so dated anyway, don't they?)
Instagram became a vehicle for me to cook / bake / whatever and to prove myself and to whoever else that I could do it, and I could do it well. That's when #GriffintheHousewife was born. Sorry – I don't know why I chose Housewife – it just happened. Search that hashtag on Instagram. Nearly 100 posts of dishes. I'm just as shocked as my ex would be. As my Dad is. Yes, I cook now. Anyone can do it! I'll prove it later in this post.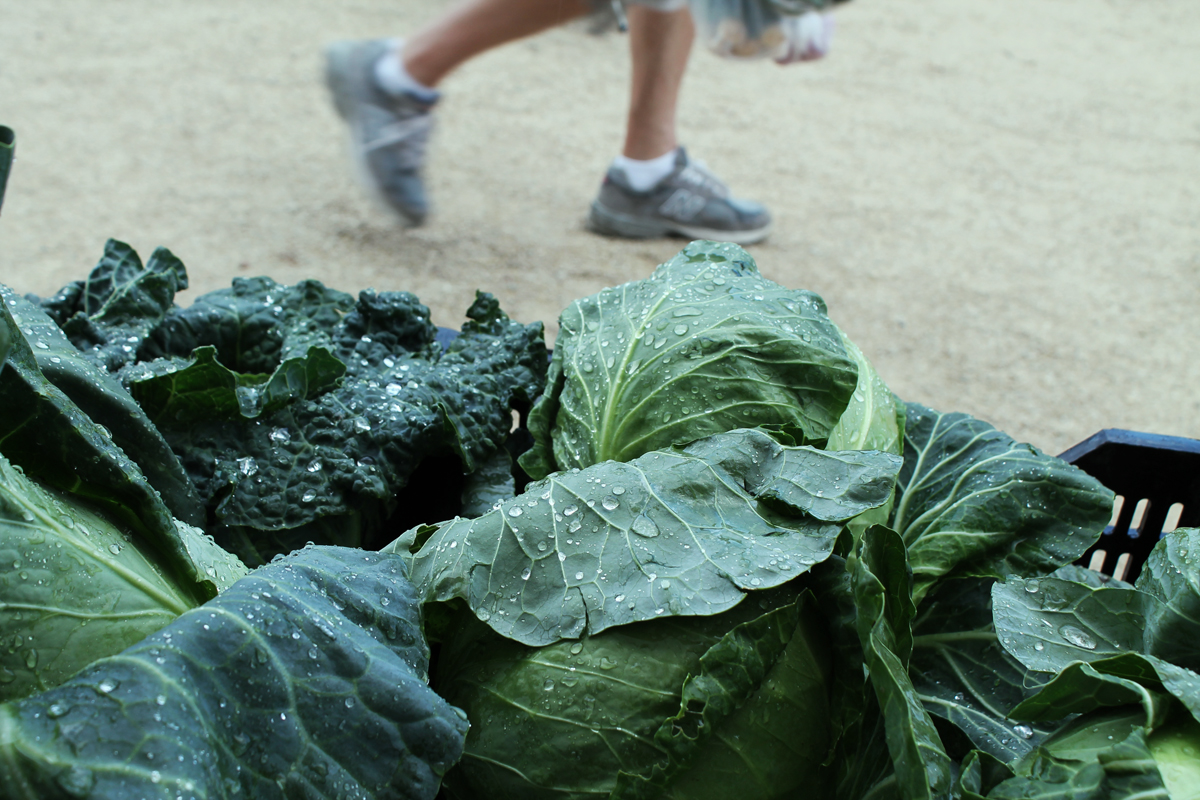 Confession #2: … Which isn't really a confession at all. I love social media. I love Twitter. I love Facebook. I love Pinterest. I haven't crossed over into much else – but for now, those are good enough for me. Sure, there is plenty about that medium we could deem evil (believe me, I agree) – but there are so many benefits. Yesterday, I updated my Facebook: 'Anyone headed to the St Norbert market today?' and mere hours later, I was at the farmer's market, with my fabulous Auntie Em, perusing homegrown veggies, handmade soaps, baked goods. It's a method of sharing, of giving, of making plans, of lending a hand- thank you internet! Confession within a confession: I'm obsessed with produce. This is what I scored:
Yellow zucchini, golden beets, Japanese eggplant: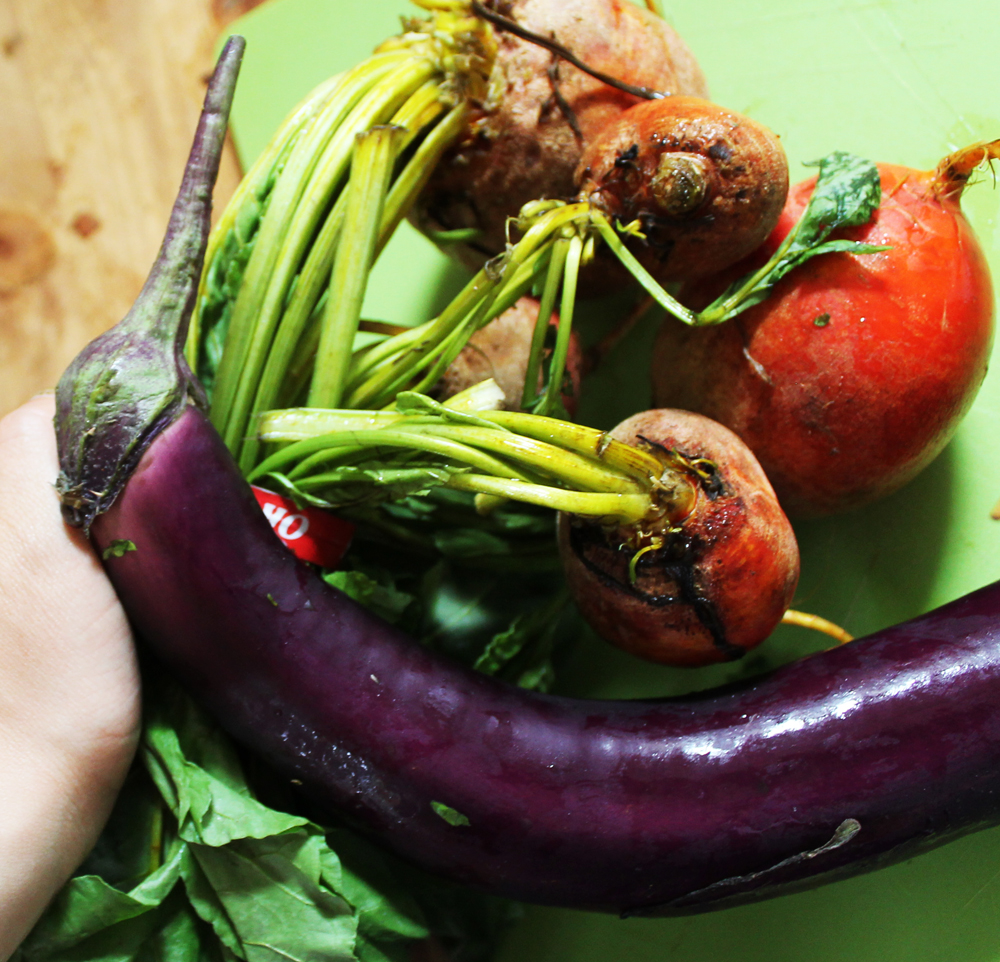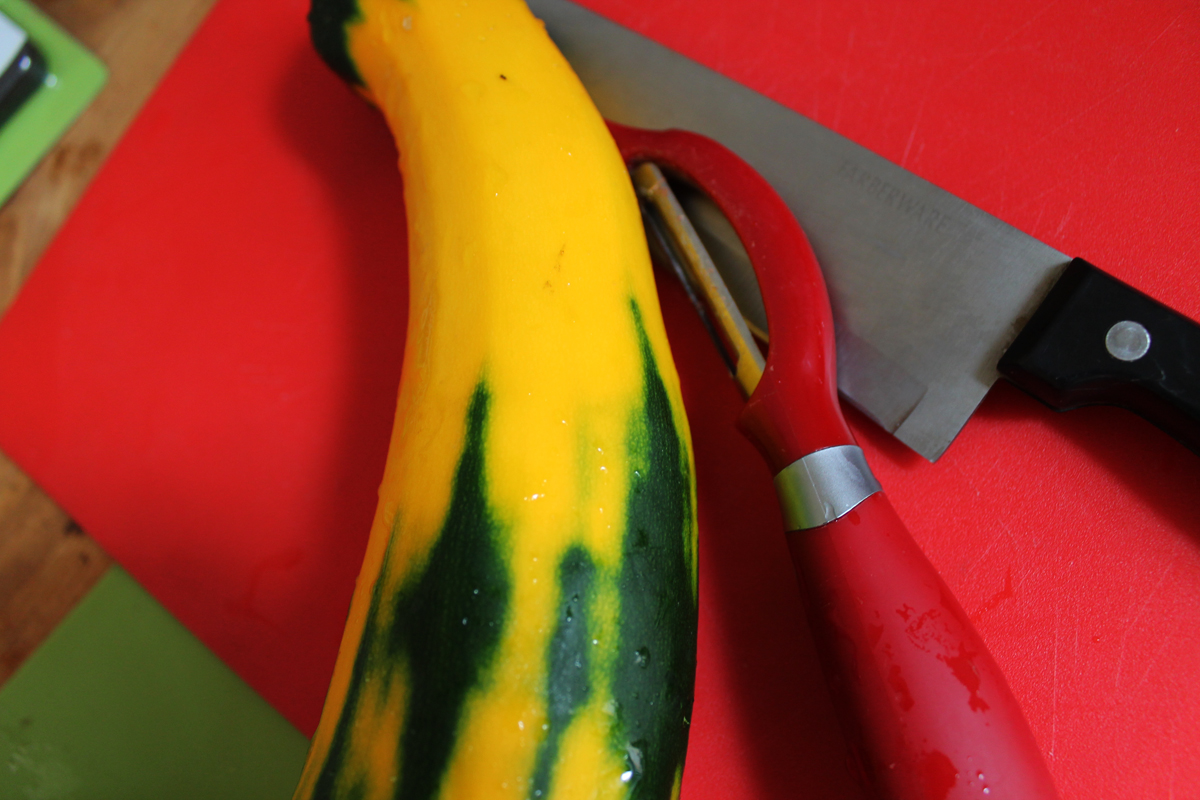 And the best part is that it's all SO cheap, and it's all SO good for you. Being able to nourish each of your cells with beautiful plants like these excites me probably a little more than it should. The possibilities of produce are endless. I can wax poetic about this for ages, but let's impress all the people who think you can't cook by roasting some vegetables, shall we?
Roasted Summertime Vegetables
Start by preheating your oven to 475 degrees.
I chopped up the following:
1 Japanese Eggplant
1/2 Large Sweet Potato (peeled)
1/2 White Onion
1 Green Zucchini
1 Yellow Zucchini
1 Yellow Bell Pepper
1 Large Golden Beet (peeled)
To dress these veggies, I mixed 1/4 cup of olive oil, balsamic vinegar, some honey, and some chopped up fresh herbs and threw that all in a jar. I shook it up and poured it on top of all the vegetables I had laid out evenly in a pan. (For herbs, I used mint, basil & rosemary – whatever I have growing on my porch) Make sure everything is coated. Add some salt & pepper to taste.
Roast for 35 to 40 minutes in the preheated oven, stirring every 10 minutes.
Voila! You totally can cook.
My realty company blessed me with a brand new stove yesterday!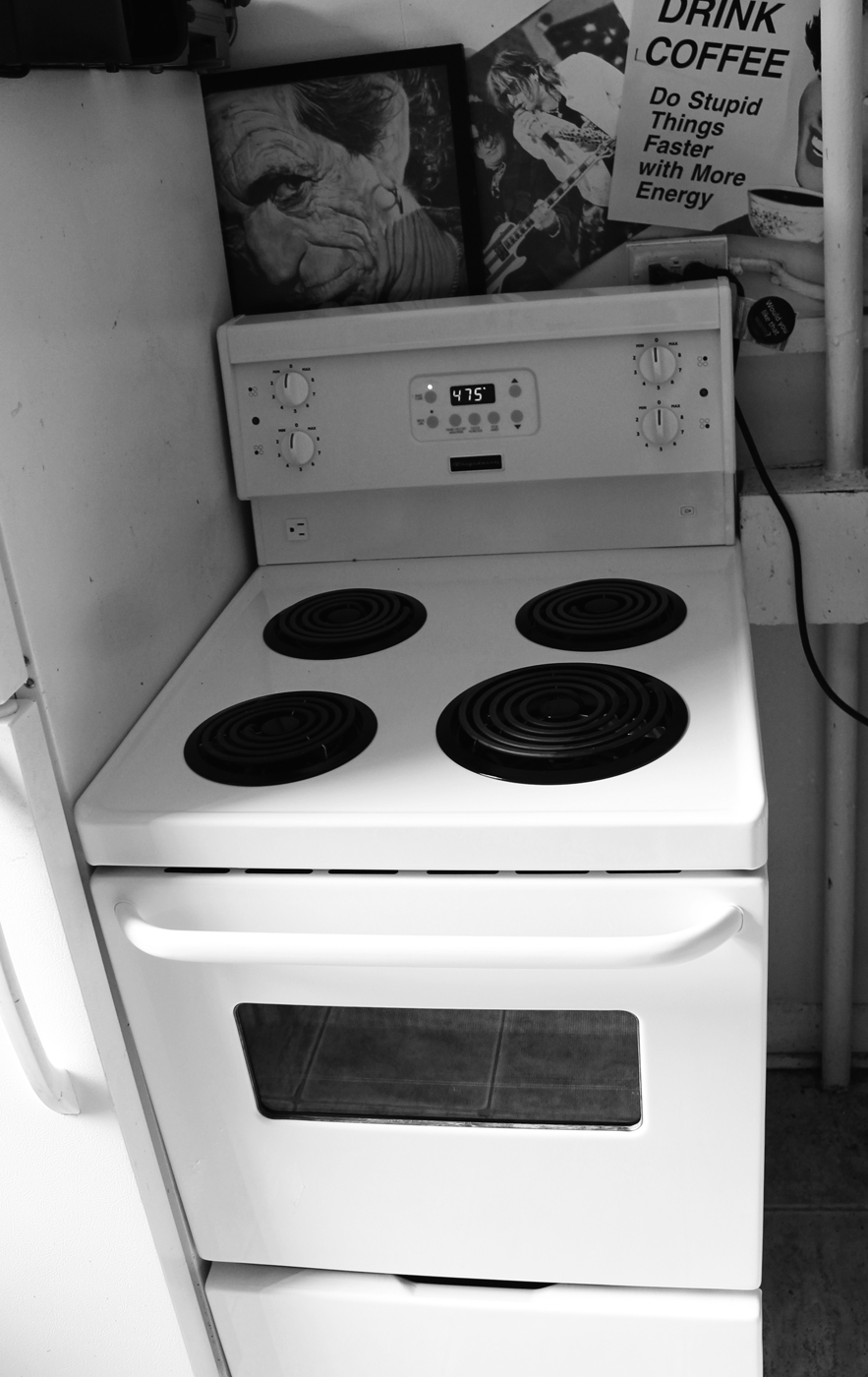 I've never cooked with golden beets before and they are beautiful!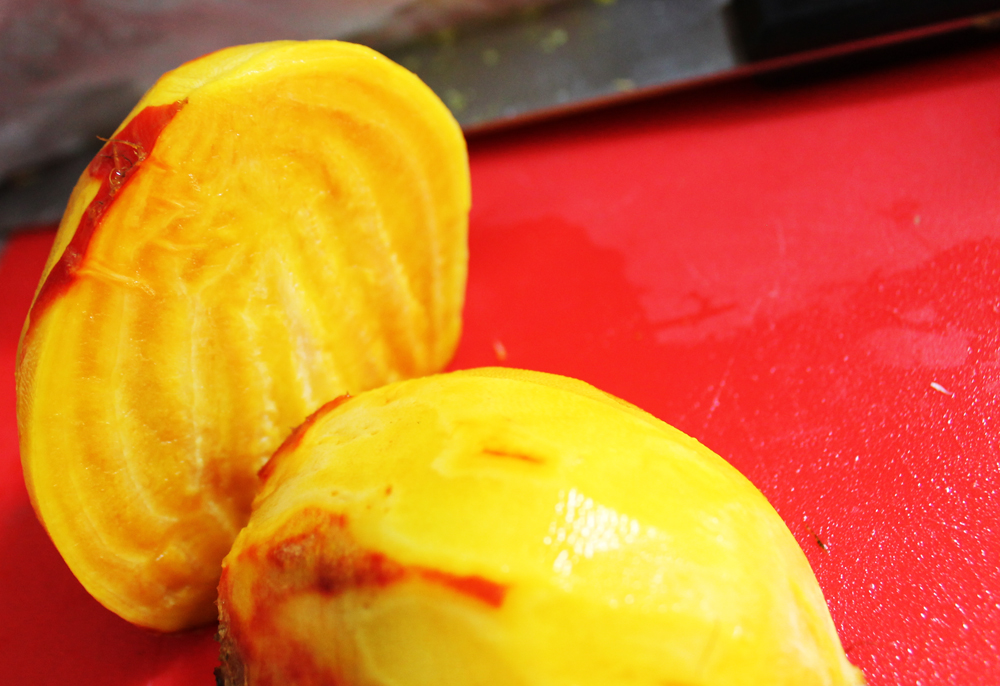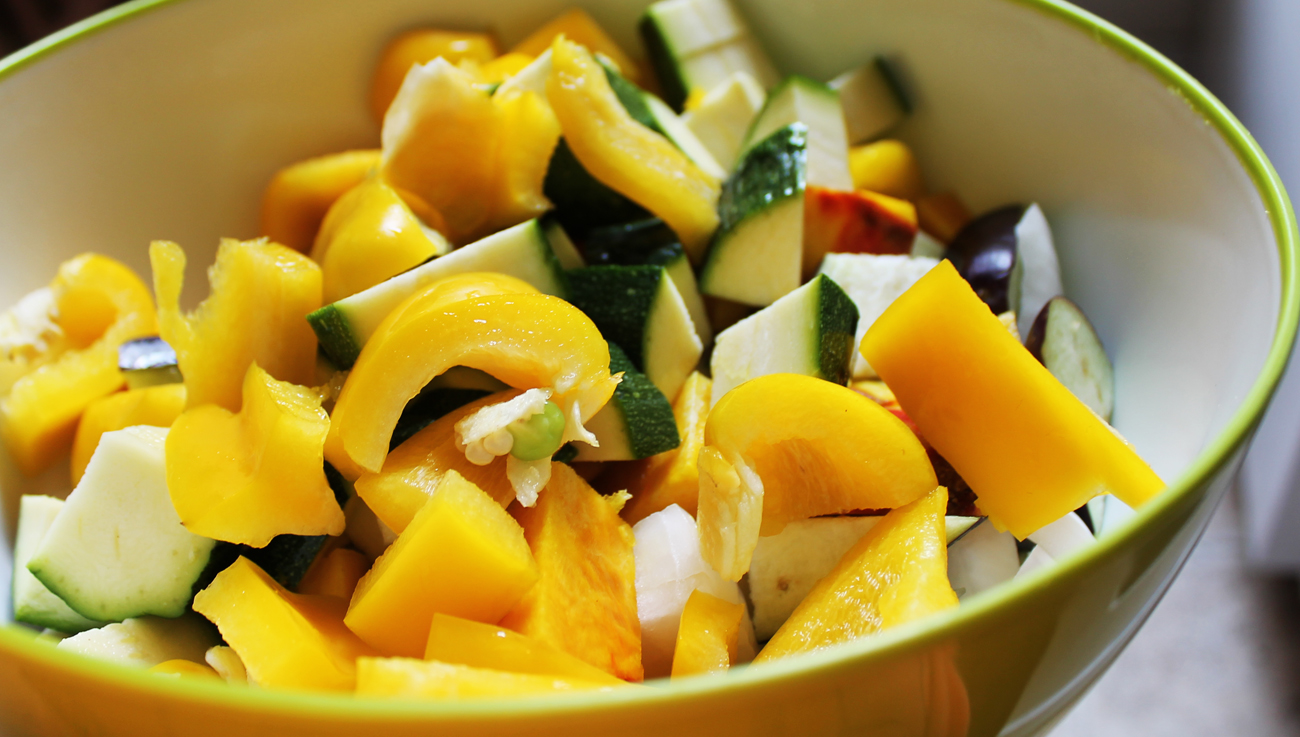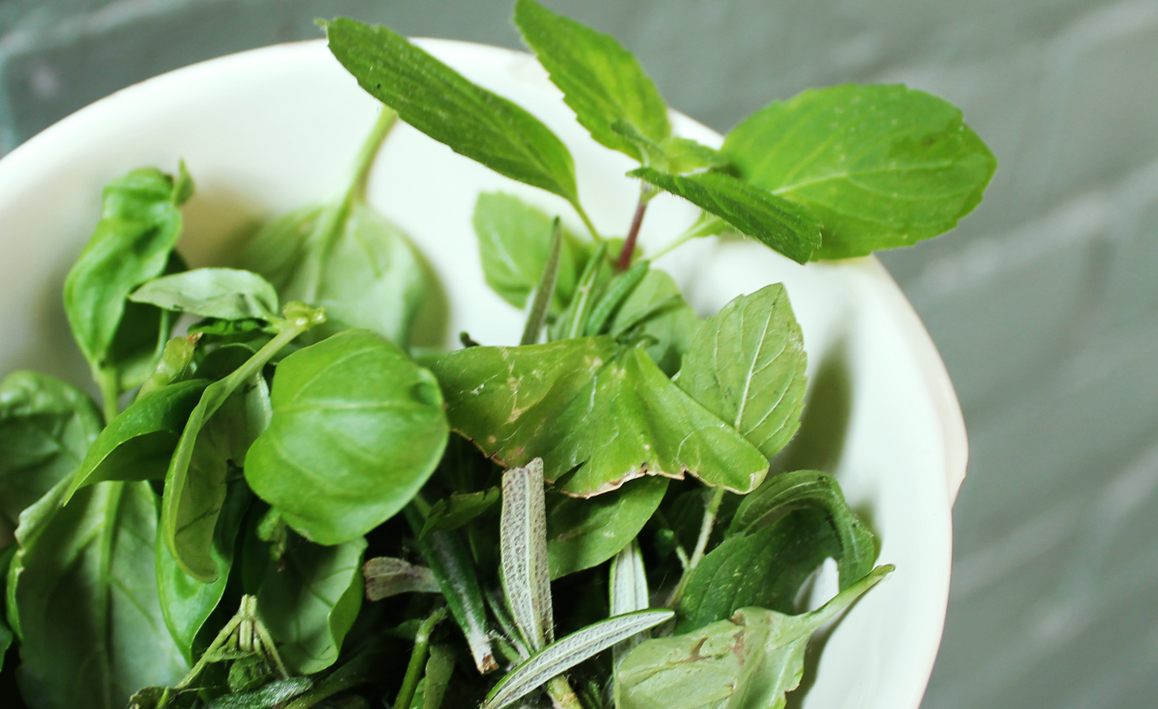 Olive oil & balsamic, dressed to kill – sweaters were a gift from my BFF, Prairie Jess: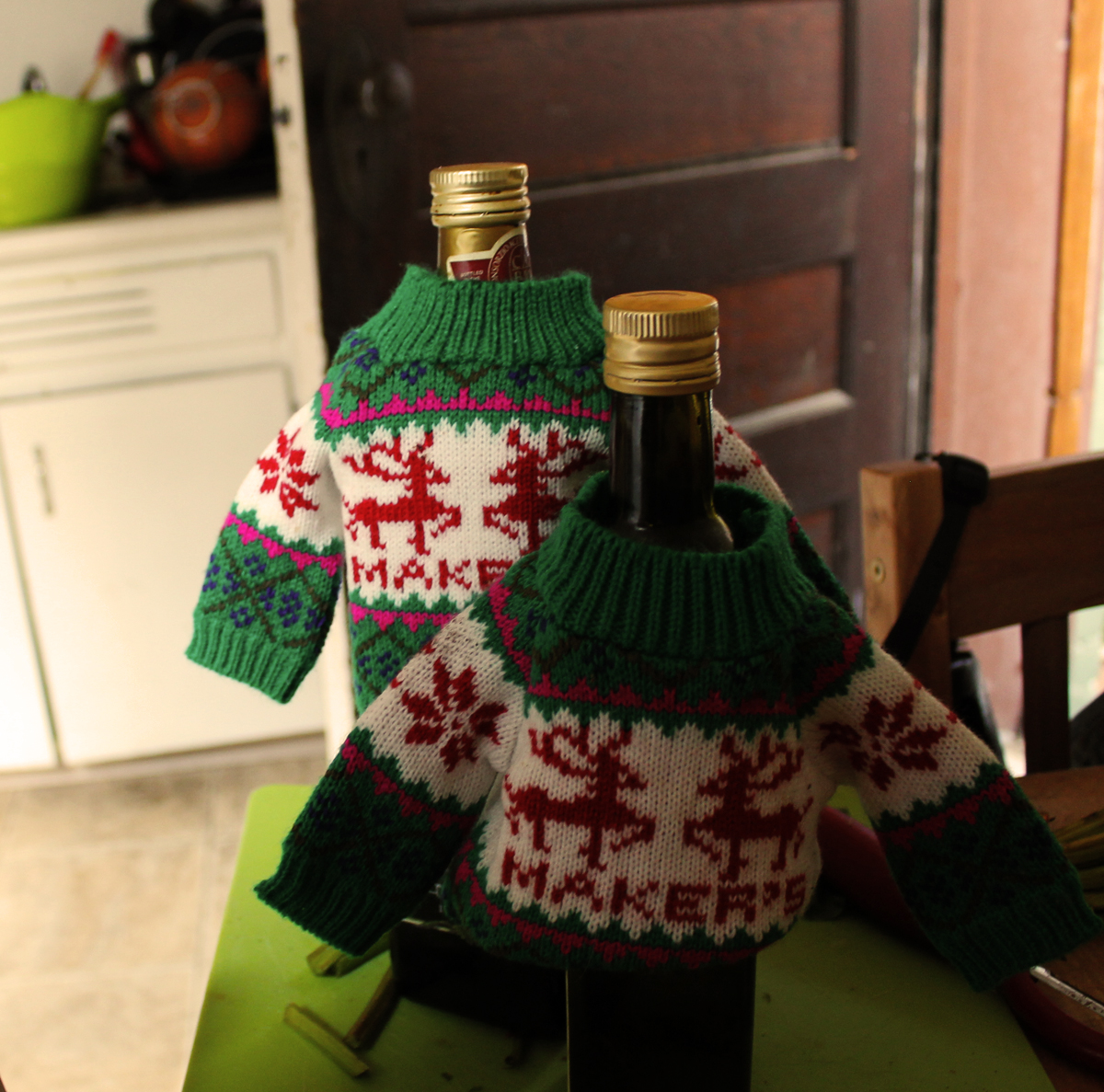 How can I not include a photo of my S&P shakers? They've been with me since the start.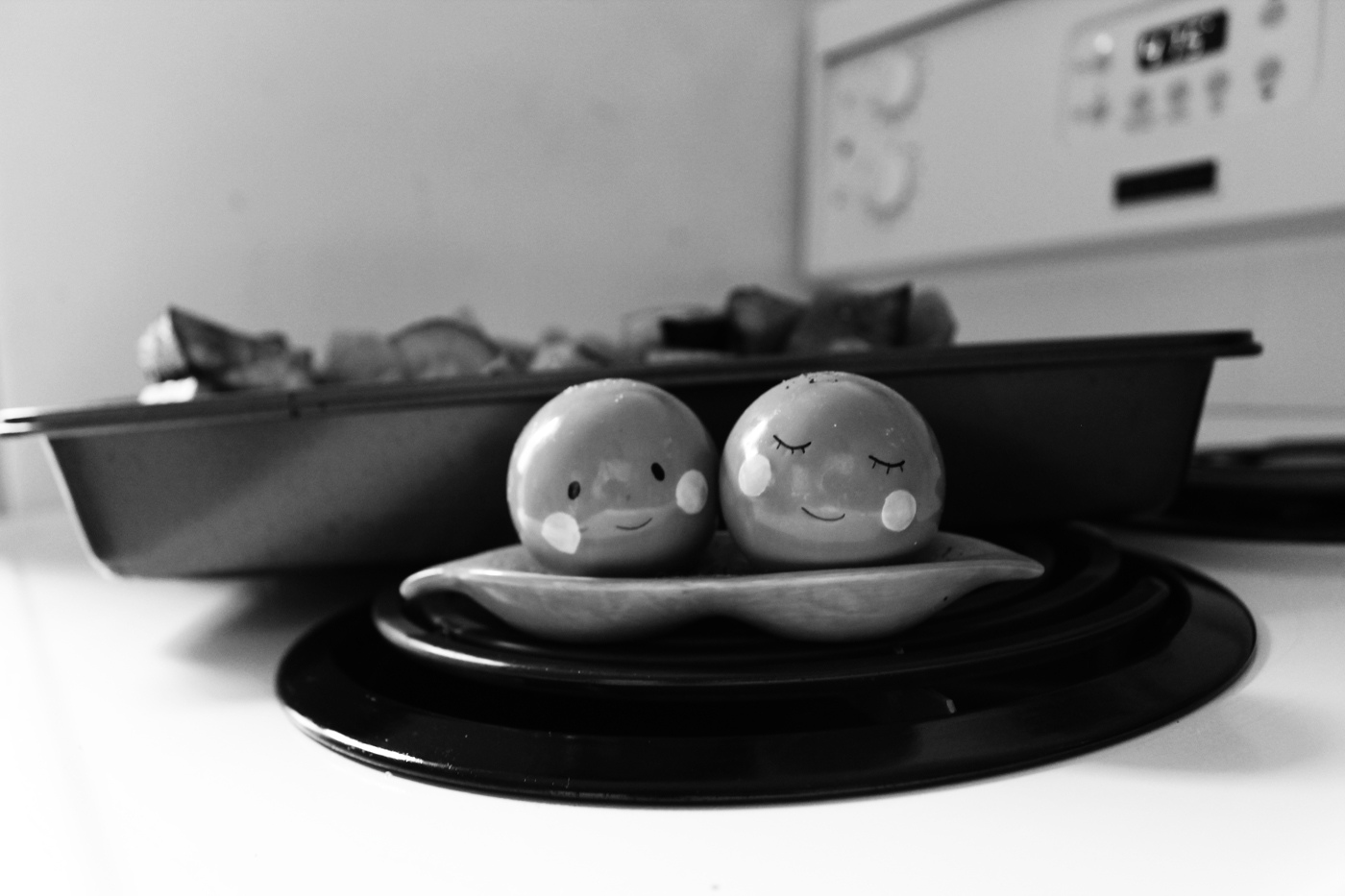 The final product: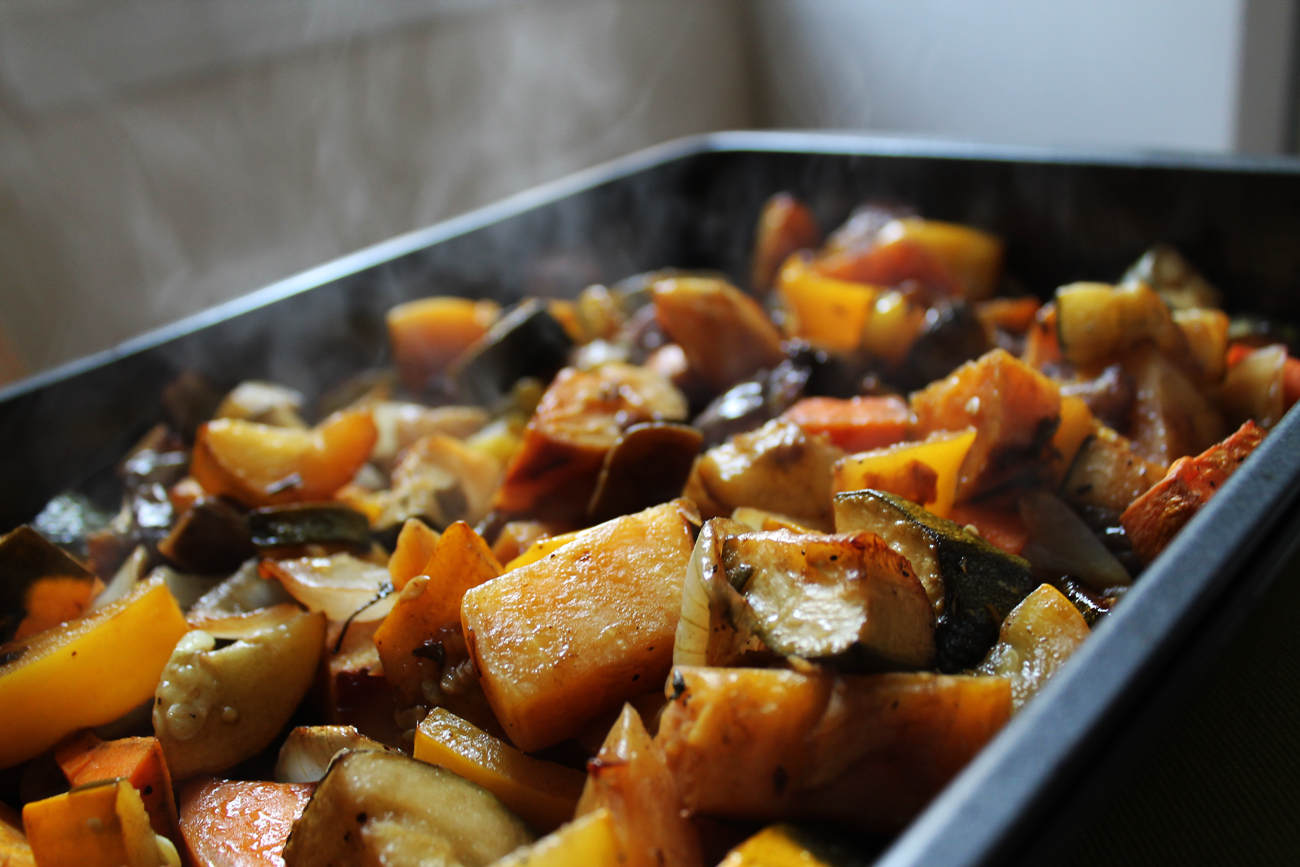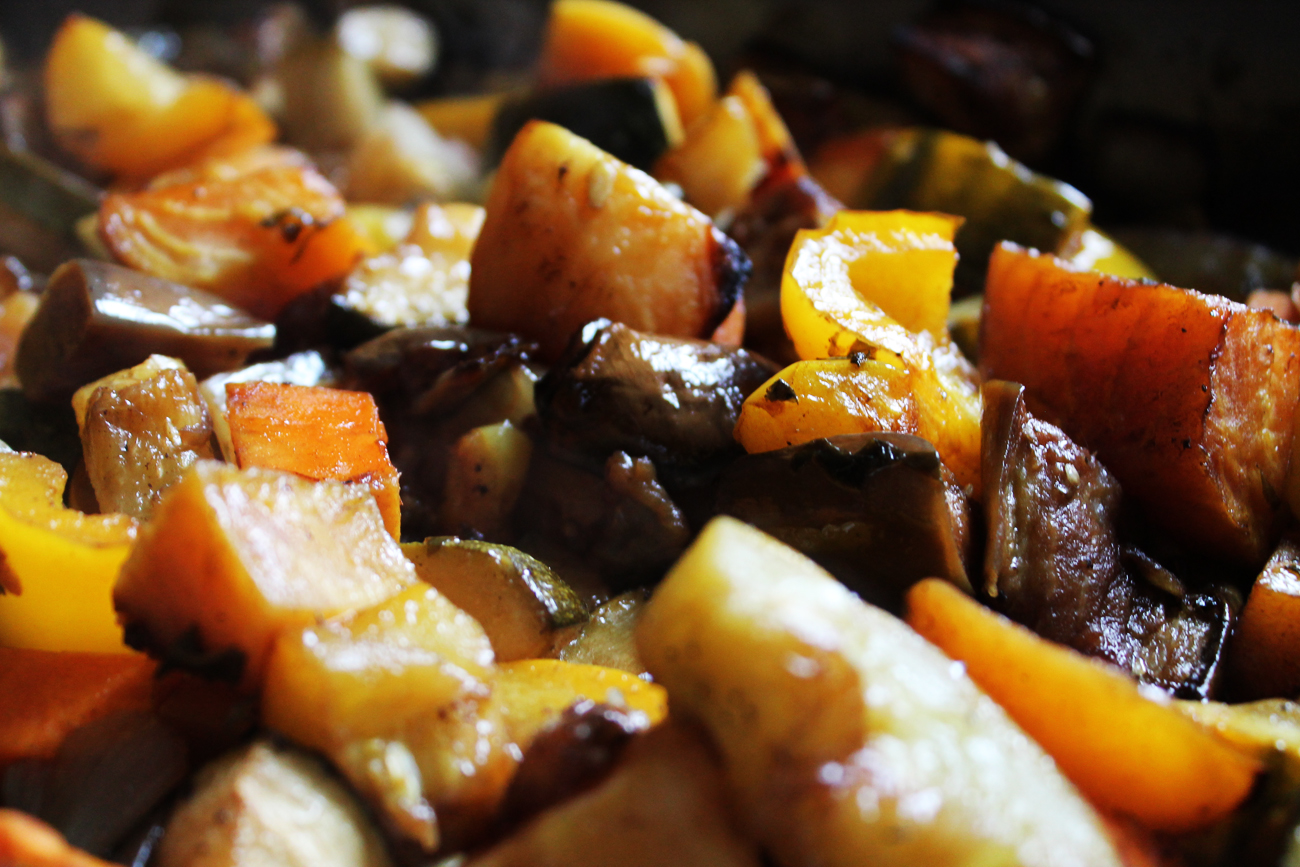 You thought those were all my confessions? Naw, they get better. More to come – stay tuned.
Griffin